1.) Name: Suze
2.) Age: 15
3.) Location: South Miami,Fl.
4.) Five favorite bands/musicians: 1.Smashing Pumpkins, 2. The Killers, 3. Coldplay 4. My Chemical Romance, 5. Finch
5.) Five favorite movies: Fight Club, The Breakfest Club,Million Dollar Baby, Romeo&Juliet, Jerry Maguire.
6.) Three favorite stores: American Eagle, Roxy Quicksilver,Levis.
7.) Promote us to a user or community, and provide the link:
link: http://www.livejournal.com/users/sekzii_bibi/379.html?view=46971#t46971
8.) How did you find us?: Searching Around.
9.) Rate the MODs (1-10):
Meredith: she's extremley pretty, i'd have to say a 9. Love her hair
Kerry: same goes for her too, cute smile. 9 [=
10.) Your interests - Writing,Movies,Music,Beach,Photography,The Italian Culture,Art,Mr. Shakespeare ;),Being with loved ones [friends/family],Phone,Internet Access,Block Buster nights,&Eating :D
11.) Post no less than three pictures of yourself.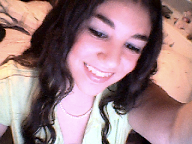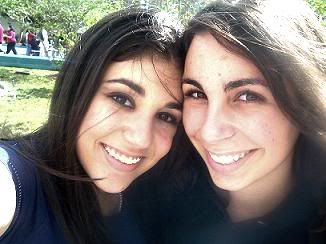 ^On The Left