</p>



GENERAL INFO
Name: Kathryn Baker
Age: 13
Sex: Female
Location: Olympia, Washington

FAVORITES
5 bands: The Misfits, Ramones, Nirvana, Green Day, Offspring.
5 movies: TCM, Gothika, Butterfly Effect, Napoleon Dynamite, Wrong Turn.
Item of clothing: My Ramones shirt from there first world tour in 1978 or something like that.
Store to shop: Anywhere.
Color: Pink
T.V. show: I love the 70's/80's/90's, Viva La Bam.

QUESTIONS
What do you think about homosexuality? I think its just fine. I mean love is love. Some of my friends are homosexual and Ive learned to be comfortable with their decision.
What do you think about testing products on animals? I think its wrong. Leave the animals alone :( <33
Do you believe in war? Well I dont really know. I dont know much about the stuff. I just know that its bad to have people die.

OTHER STUFF
What makes you stellar? I have a chin dimple. hehe.
Why do you want to be a member of this community? I want to be a member of this community because I stumbles across it and from all the communitys Ive seen this one looks like fun. Im up for some fun :D

At least 3 pictures of you: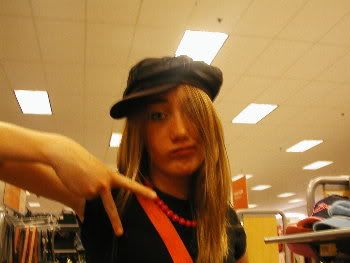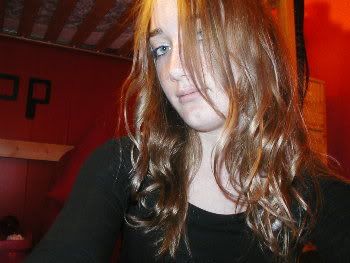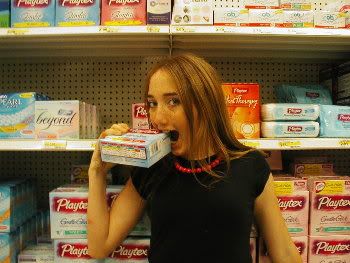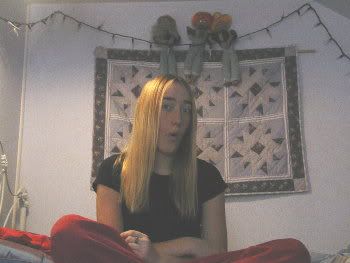 Me blonde. Eww.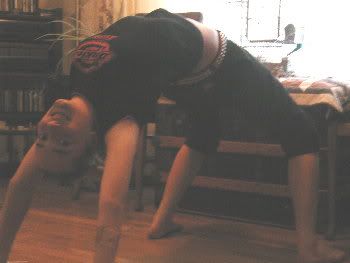 Wee
Sorry for all the pics. I got excited.