Medium: Books/Films
Fandom: Harry Potter
Subject: Angsty!Harry Potter
Title: Sympathy For The Martyr

Notes: This is for those few who appreciate angsty, angry, depressed Harry - specifically during OOTP. Because, really, what do you expect from a teenager with the world literally on their shoulders and a madman on their backs? The songs become more angry/desperate as the mix progresses, and if you're being lyrics-specific, they all relate to different relationships or situations in Harry's life (of course), and some songs relate to multiple aspects. There's some stuff about Voldemort, Harry's friends, etc.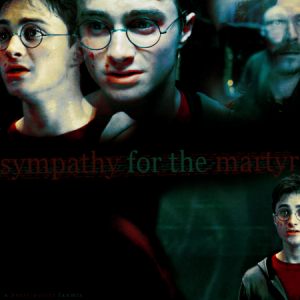 What have I become, my sweetest friend? Everyone I know goes away in the end.