name:Kirsten Shea Courtney!!!
gender:female
age:15
sexual orientation:straight

status (picture of him/her?):dating
location:Denham Springs aka Hicktown, Louisiana
hobbies and interests: I play the trumpet (not in band), I play softball for fun, tennis, and volleyball (not on any teams at the moment) Im also really big on community help. Im in two service clubs at my school.Im really into photography and Psychology, Paleantology, and Egyptology. It amazes me. Im decently active in my youth group at church too, but Im not sure if Im in the right place or not.
bands you like (no less than 10): I love love love Queen, Audioslave, the Beatles (ofcourse), Nickelback, Guns N Roses, Velvet Revolver, System of A Down, Spice Girls, N*Sync ( I know, I know, but I think they're great), Black Eyed Peas, Stone Temple Pilots... I listen to all types of music though.
three bands you don't like: I honestly cant think of a band that I dont like or couldnt like if I listened to them.
favorite movie(s): Deep Impact, Austin Powers, Nightmare on Elmstreet, Halloween, Corpse Bride, Nightmare Before Christmas, and the Hot Chick
favorite television show: Degrassi: the next generation
favorite place to go and why?: my favorite place to go is to Florence, Mississippi because that's where all my family is and its in the middle of no where so you have time to be by youself away from it all.
if you could be any person (dead or alive) for a day, who would you be and why?: I would be Mary (the mother of Jesus). This might sound kind of cheesy, but I think it would be amazing to watch the son of God grow up and know that you made him. She was there when Jesus died, too, and to see that would be the most amazing thing EVER.
has anyone ever told you that you resemble a celebrity? if so, who?: Hilary Duff I dont see it though.
why do you think you should be accepted?: I think I should be accepted because I think I am pretty and Im a fun person to be around. Also, I might could get some tips from some other pretty people. Also, I am not immature like many people my age.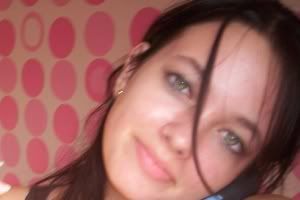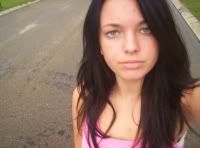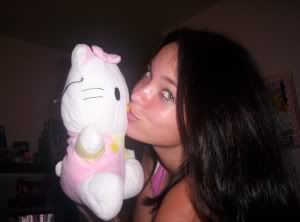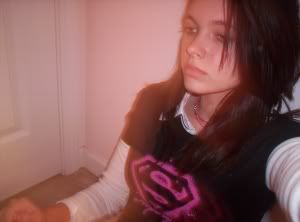 atleast three clear pictures of face + any others you want to post. the more, the better.
AND A 100 x 100 PICTURE OF YOU FOR THE MEMBERS AREA ON THE USERINFO.

or