name: Elizabeth megan, but call me libbi. thanks.
gender: female.
age: 16
sexual orientation: straight
status (picture of him/her?) single, thats the way i like it. but im no slag. okay?
location: london, UK
hobbies and interests: ballet, horse riding, fashion, photography, art and socialising.
bands you like (no less than 10): tokyo rose, socratic, valencia, the spill canvas, hunt for ida wave, say anything, set your goals, lustra, chiodos, men women & children.
three bands you don't like: busted, mcfly, everytime i die.
favorite movie(s):< patch adams and forest gump
favorite television show:will and grace.
favorite place to go and why?: electric ballroom, in camden, theres so many different cultures entwined there, and i that place plays awesome unsigned bands, i love to people watch with good music.
if you could be any person (dead or alive) for a day, who would you be and why?: jean harlow, that woman is so immaculate in all her movies.
has anyone ever told you that you resemble a celebrity? if so, who?: i used to look like avril lavigne, i dont so much anymore, and i was once told tom delonge, i don't take that as a compliment.
why do you think you should be accepted?: cos iI'm honest, if a little shallow. I'm brutal, but I don't just bitch, I'm constructive, cos everyone who's ugly can make themselves pretty. I know what I want and how to get it, that may intimidate some people but if it does, then I don't think they belong in the community. I may not look glamorous, but I make up for it in taste and personality.

atleast three clear pictures of face + any others you want to post. the more, the better.
AND A 100 x 100 PICTURE OF YOU FOR THE MEMBERS AREA ON THE USERINFO.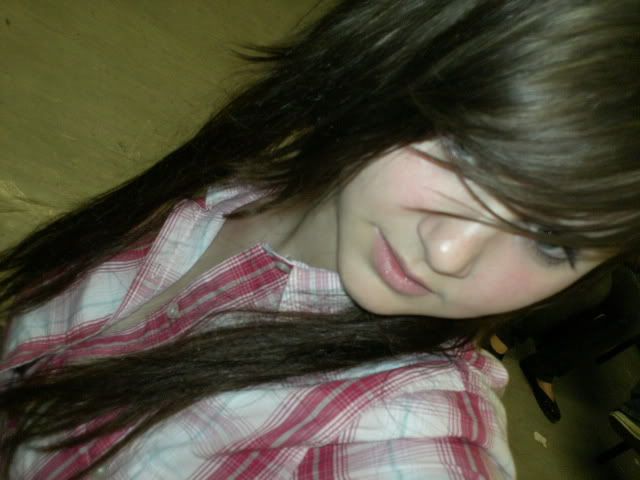 100x100 one!