Wallpaper
Out of Minutes
Character: Castiel
Episode: 5x05 - The End
Main text - Quote from the episode
Notes: I made this wallpaper ages ago but just haven't wanted to post anything. -_-; Real life decided to suck really bad. Anyway. I ADORE Castiel. He has some of the cutest lines EVER. *Snuggles him* So yeah. As soon as I saw this I was like OMG MUST MAKE WALLPAPER. So. Here we have Wallpaper! Hee. Oh Cas.<3 Also, yes, lots of awkward sizes cause I've taken a liking to working with 1280x800...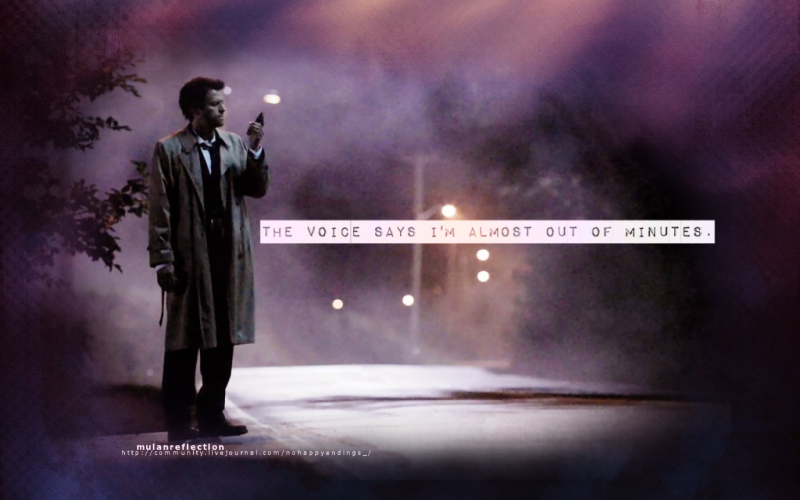 800 | 1024 | 1280


- DO NOT REPOST ANYWHERE. For PERSONAL USE only.
- Please DO NOT edit
- Comments = Love

Resources


More Supernatural wallpapers