xdnangel and I made a fanmix together. We picked the songs, she made the cover, and I made the lyrics pages. So here it is, enjoy!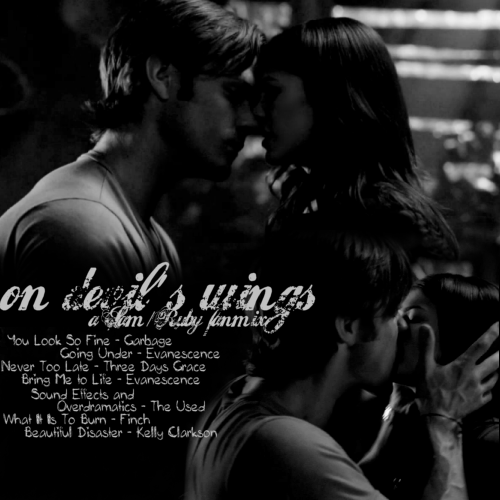 1. "You Look So Fine" - Garbage
Drown in me one more time
Hide inside me tonight
Do what you want to do
Just pretend happy end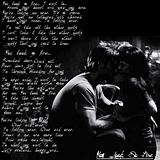 2. "Going Under" - Evanescence
Now I will tell you what I've done for you -
50 thousand tears I've cried.
Screaming, deceiving and bleeding for you -
And you still won't hear me.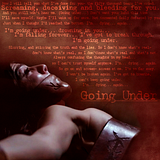 3. "Never Too Late" - Three Days Grace
Even if I say
It'll be alright
Still I hear you say
You want to end your life
Now and again we try
To just stay alive
Maybe we'll turn it all around
'Cause it's not too late
It's never too late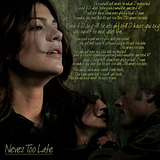 4. "Bring Me To Life" - Evanescence
how can you see into my eyes like open doors
leading you down into my core
where I've become so numb without a soul my spirits sleeping somewhere cold
until you find it there and lead it back home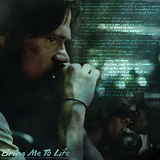 5. "Sound Effects and Overdramatics" - The Used
When the shirt came off, it was all in time
When a m-m-m-minute turned into a mile
And then I broke that grin, and I cut it out
And you got all turned on by the taste of your sin
6. "What It Is To Burn" - Finch
I walk these lines of blasphemy, every day
And still:
Like a bad star, I'm falling faster down to her
She's the only one who knows, what it is to burn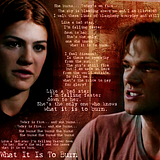 7. "Helena" - My Chemical Romance
What's the worst that I can say?
Things are better if I stay
So long and goodnight
So long and goodnight
And if you carry on this way
Things are better if I stay
So long and goodnight
So long not goodnight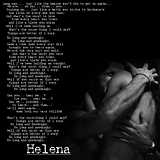 8. "Beautiful Disaster" - Kelly Clarkson
He's as damned as he seems
And more heaven than a heart could hold
And if I try to save him
My whole world could cave in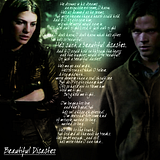 Download zip: http://www.megaupload.com/?d=AWG6K5XU



-Please let us know if you download.
-DO NOT repost my graphics anywhere.
-Fanmix is ALSO posted at
xdnangel's comm HERE