Wallpaper
Am I Too Lost To Be Saved?
Character/Pairing:Dean, Sam and Castiel (Slashy if you want it to be, not slashy if you don't want it to be)
Episode: 5x14 - My Bloody Valentine
Main text - Lyrics from 'Tourniquet' by Evanescence
Notes: I have two versions of this wallpaper with different text. I LOVE how this piece came out.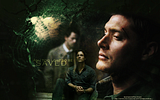 (
Am I Too Lost...
Collapse
)
Version number two:
Wallpaper
Save Us from Evil
Character/Pairing:Dean, Sam and Castiel (Slashy if you want it to be, not slashy if you don't want it to be)
Episode: 5x14 - My Bloody Valentine
Main text - Lyrics from 'Whisper' by Evanescence; Latin translates to: Save us from danger. Save us from evil. (I think.)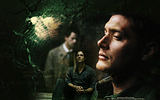 (

Save UsCollapse

)



- DO NOT REPOST ANYWHERE. For PERSONAL USE only.
- Please DO NOT edit
- Comments = Love

Resources


More Supernatural wallpapers