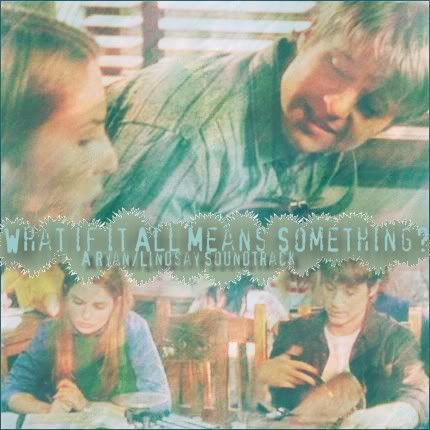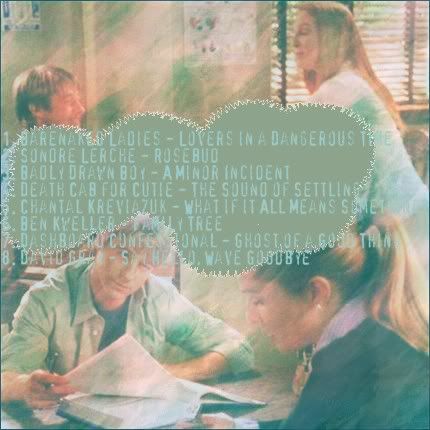 1. Barenaked Ladies - Lovers in a Dangerous Time
2. Sondre Lerche - Rosebud
3. Badly Drawn Boy - A Minor Incident
4. Death Cab for Cutie - The Sound of Settling
5. Chantal Kreviazuk - What if it All Means Something?
6. Ben Kweller - Family Tree
7. Dashboard Confessional - Ghost of a Good Thing
8. David Gray - Say Hello Wave Goodbye


I started this soundtrack long before I realized I have an intense dislike for Lindsay. So, my apologies and happy R/L to those shippers that are so inclined.

Btw I posted a R/M soundtrack yesterday for my OC OTP. So the songs should still be up etc. Check it out!