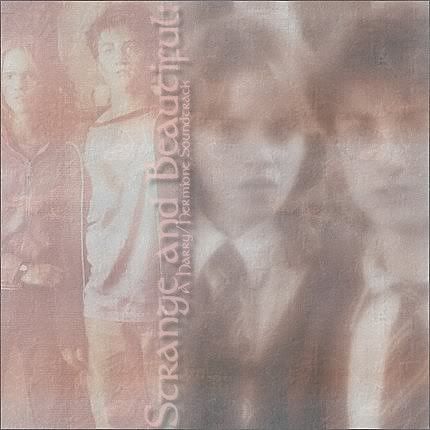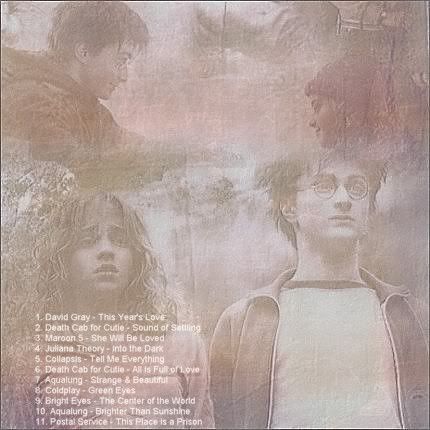 1. David Gray - This Year's Love

I've been waiting on my own too long
when you hold me like you do
It feels so right

2. Death Cab for Cutie - Sound of Settling

And I'll sit and wonder
Of every love that could've been
If I'd only thought of something charming to say

3. Maroon 5 - She Will Be Loved

My heart is full and my door's always open
You can come anytime you want

4. Juliana Theory - Into the Dark

In your eyes I see a darkness that torments you
And in your head where it dwells
I'd give you my hand if you'd reach out and grab it
Let's walk away from this hell

5. Collapsis - Tell Me Everything

Let me swim, inside
The ocean in your eyes
You can drown, your thoughts
In me tonight

6. Death Cab for Cutie - All is Full of Love (Bjork Cover)

All is full of love
All around you

7. Aqualung - Strange & Beautiful

To me you're strange and you're beautiful
You'd be so perfect with me, but you just can't see
You turn every head, but you don't see me

8. Coldplay - Green Eyes

The green eyes
Yeah the spotlight shines upon you
How could anybody deny you?

9. Bright Eyes - The Center of the World

I went and looked her in the eyes and she turned me into sand
This clumsy form that I despise scattered easy in her hand

10. Aqualung - Brighter Than Sunshine

Tied up in ancient history
I didn't believe in destiny
I look up you're standing next to me
What a feeling

11. Postal Service - This Place is a Prison

You may case the grounds from the cascades to puget sound
But you are not permitted to leave



What's to Come

Continued: Buffy/Angel, Rory/Dave, Rory/Logan, Ryan/Marissa
New: Duncan/Veronica, GG, Lane/Dave, Mary-Kate & Ashley Olsen, Mary-Kate Olsen, Ron/Hermione, Rory/Jess, Ryan/Lindsay, Sark/Sydney, Seth/Summer

The bold doesn't really signify anything except that it's nonshippy. Yeah.