Hello lovely members! I apologize that this post wasn't made earlier but my internet decided to die last night and I haven't had time to do this until now! Its the post you've been waiting for. The results are in!
Congratulations to
greenie_cgv
for Member's Choice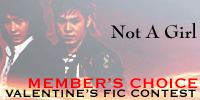 And to
ouimonsieur
for Mod's Choice.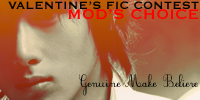 And because all the fics that entered the contest were
lovely
we have something for those contestants as well. Honorable mention to:
pieces
,
magnolium
and
nis_chan
!