Title:
Beauty and the Beast
Author:
shy_mizuno
Rating:
PG
Genre:
Romance/Drama
Pairing:
Leeteuk/Kangin
Disclaimer:
I own absolutely nothing. Super Junior belong to themselves and Beauty and the Beast belongs to Gabrielle-Suzanne Barbot and Walt Disney. Which, speaking of which, there may be some lines from the film..
Summary:
To save his father, farmboy Jungsu sacrifices himself to be the prisoner of the great beast, Youngwoon.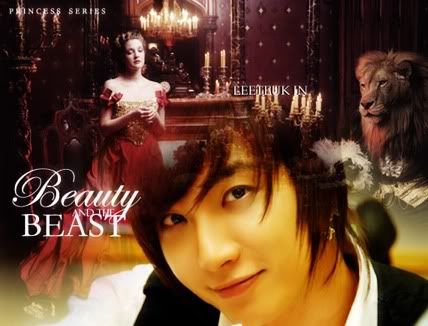 ( [ 1 ], [ 2 ], [ 3 ], [ 4 ], [ 5 ], [ 6 ], [ 7 ], [ 8 ], [ 9 ], [ 10 ], [ 11 ] )