Title: We can be Heroes
Pairings: HanChul
Other Characters: Donghae, Kangin, The Duke (aka Siwon), Kyuhyun
Rating: PG
Summary: This is a story about a enchanted boy who moves to Seoul to experience life. He gets caught up in the people who call themselves the "children of the revolution". Love can either make you or break you. In this case, it's a tragedy of the worst kind.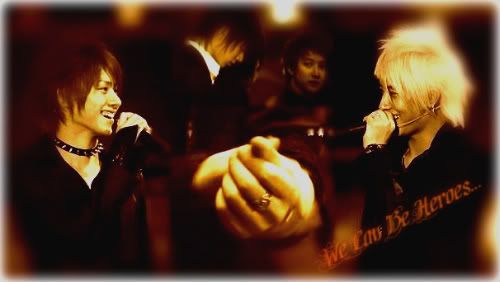 Chapters: 1, 2, 3, 4

Chapter 5: Wildly Decorated, Your Patterns Look Lonely

Sorry for being such an epic fail at updates. My muse is finally back =)