Series Title: Super Junior Princess Series
Title: Sleeping Beauty
Author: shy_mizuno
Rating: PG
Genre: Romance/General
Pairing: Sungmin/Kyuhyun
Disclaimer: I own absolutely nothing. Super Junior belong to themselves and Sleeping Beauty - at least this version - belongs to Walt Disney. Which, speaking of which, there may be some lines from from the 1950 Cinderella film.
Summary: To save their son, and their kingdom, Yesung and Ryeowook must send their only son away.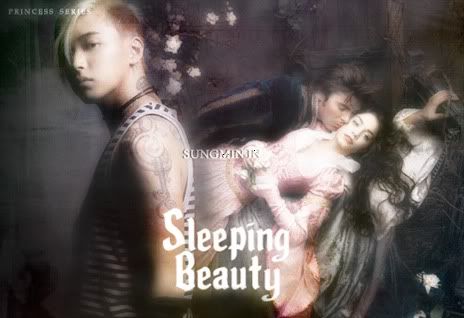 ( Three Gifts...and One Curse )
( Once Upon a Dream )
( Outside the Woods )
( Twenty-one Years )
( The Grand Escape )
( Coming Home )