Asia and I went to Hollywood and we went to hang out. So we went to Robeks...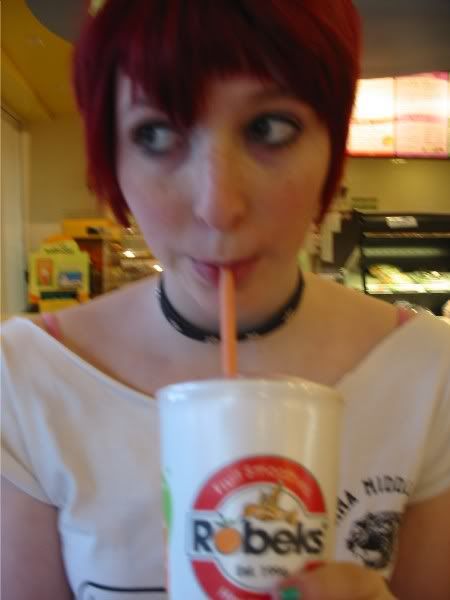 We walked a lot and after hiking up to the hiking place we decided not to hike. It was then dark. We were walking down Hollywood Blvd. and for a while this guy was walking behind us and then asked Asia "Hey, where'd you get that?" pointing to her Robeks thinking it was Jamba). We tried to tell him but we had nothing better to do so Asia decided we would walk him to Jamba, I mean Robeks.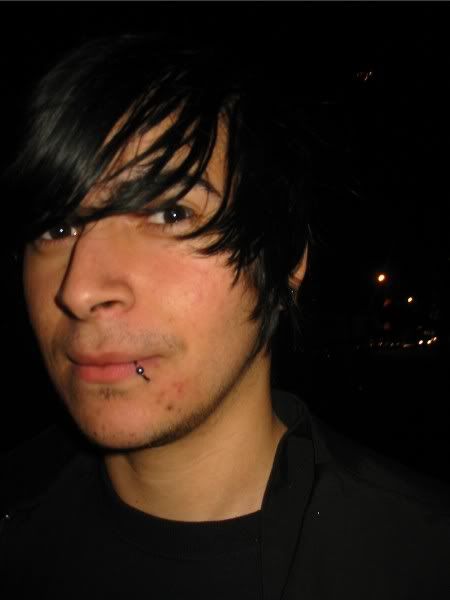 We got there and he asked about places to eat; as he was leaving with his Robeks Asia finished hers. So we left and walked to get his friend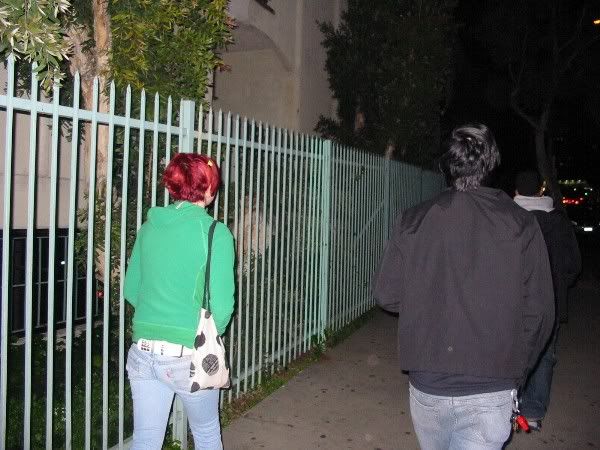 who was at the Cyber Cafe and he was this guy...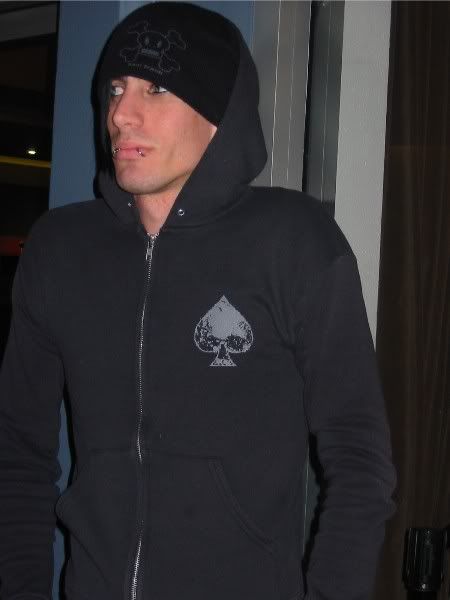 the same guy that Asia and I saw parking a red car as she shouted walking by, "DID YOU GO DOWN ON HIM IN THE CAR!?!" embaressment...so Dougie and Zack-Alan hugged and posed for pictures as they sat around packing up their laptop (after adding us on myspace).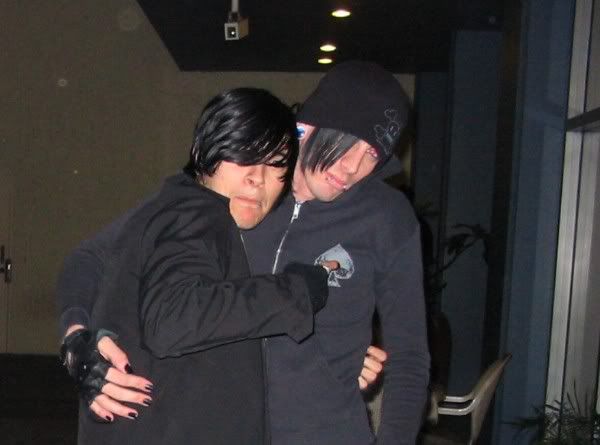 Aww, so we walked around and Zack-Alan decided Chinese food was in order. So we took him to the "$1 Chinese" place.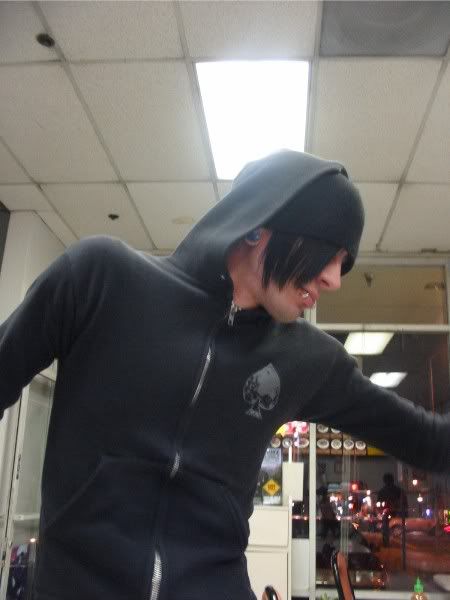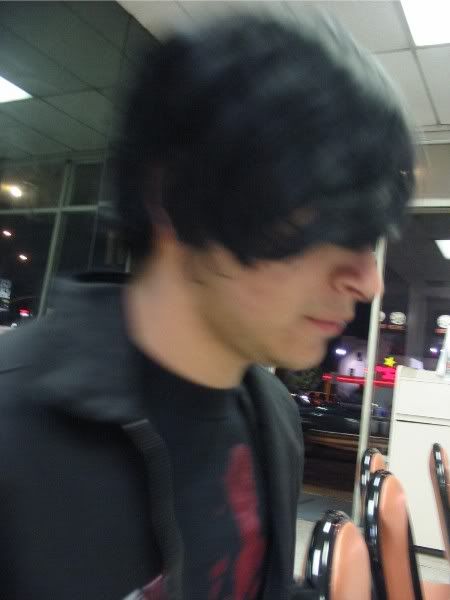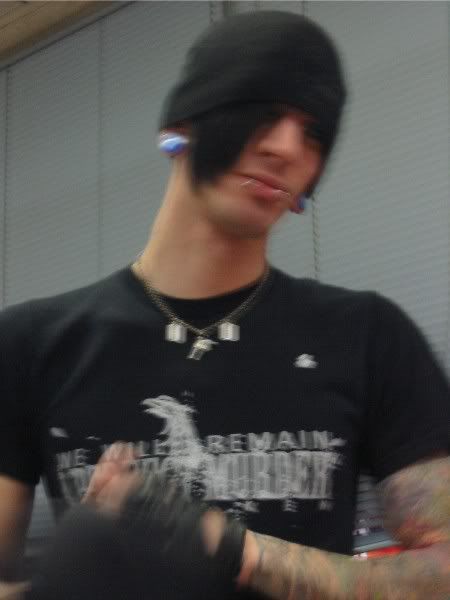 After the food had be eaten we walked them to their car. And Dougie was talking about Santa "Claws"...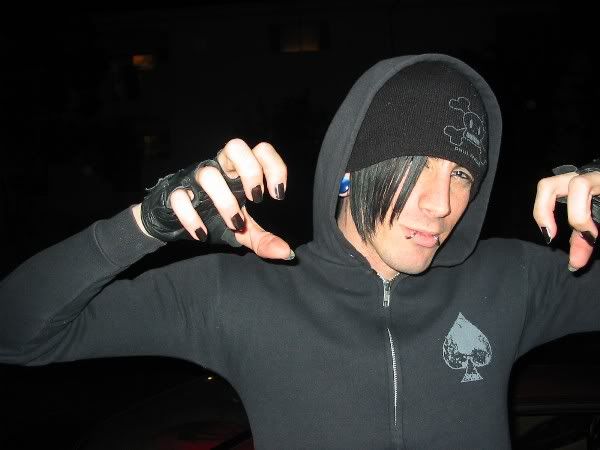 I wanted a picture of all of us so I had Dougie take the pic cuz he has long arms...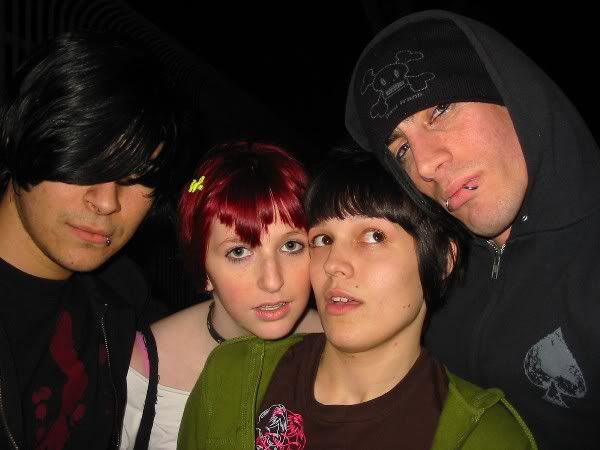 And they drove off.

That's the end of the pictures, but after that we hung out in the Coffee Bean & Tea Leaf and got hot chocolates for free cuz they love us there, then we went for pizza at Steffano's and met more guys. Blake and Mike who were ordering over-heard us talking about shows and talked to us about their band. Wish I had a pic....Blake is way hott; looks 1/4 Asian, but is in reality 1/2. *dies*
Anywhoo, we had to leave then cos my mum was waiting at the NoHo station for us. We drove Asia home and I got home and washed my newly cut hair and played FFXI a bit. Now I'm typing...typing..
Ok now I'm done =) THE END

(bands: scars of tomorrow::Dougie:: and onset of effect::Blake::)

~B