I was with my friend cathy last night. so we did what we do best. took pictures. and theres alopt..just a warning.


k, i look pretty terrible in some of them. but its ok. because i'll pretend you dont care. and this is my theme. it IS in a bedroom. but i dont actually HAVE my own bedroom. i sleep on my futon in my living room.


...ew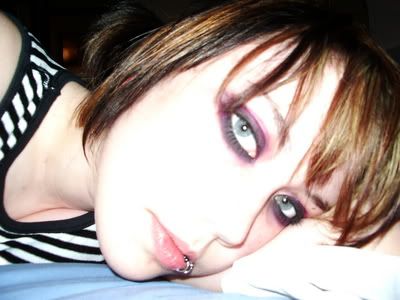 i did my hair reallly nice.


me and cathy.