My good friend Jerica is moving to NY on tuesday, so Janet threw her a going-away party.



Jerica.



Hank.



Hank, Chris, and Jerica.



Jerica, Christ, and myself. For the record, Christ is not fucked up, just in the middle of a blink.



Janet in Hank's gear.



Me, Cat, Ellie, and Cat's boyfriend. I kicked everyone's ass at DDR.



Janet, Jerica, and I singing along together to Against Me!



Again.



Julian, Janet, Gur, Andy, and Jerica.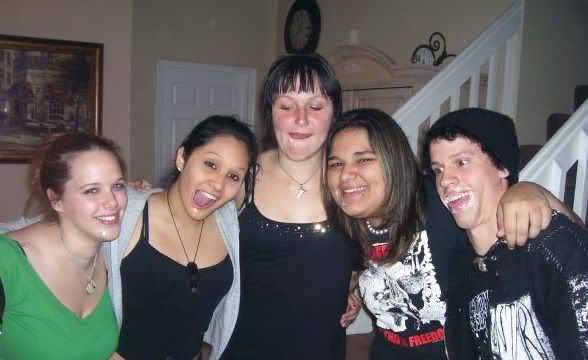 Cream puffs.



Ummmm.

Also, a few from a week ago.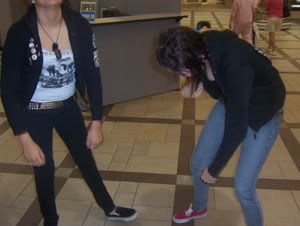 Slamdancing.



"What? No mexican pizzas? Ahhhhhh!"



Me, Janet, Chris. We usually fuck without the clothes, but we were in public.

The end.