1.Names: Rachel and Joel

2.Engaged/Married/Dating: Dating

3.Length of relation ship thus far: 7 monthsish

4.How long you have known each other: Just over seven months

5.City/State: Lock Haven PA

6.Ages: Rachel-16 Joel-18

7.Genders: Rachel-Female Joel-Male

8.How did you two meet? We had the same Journalism II class my sohpomore/his senior year, We never got along, because I was good friends with his exgirlfriend, who he hated. When she was away on a school trip, we started talking, and we hung out the next friday night, from then on, we were hooked.

9.What was the sweetest thing you have done for your "partner"? Okay, just a small example;
Joel and I are at work right now, (We work at my mom's appartment complex) He saw me filling this out and I asked, "What was the sweetest thing I've ever done for you?" He said nothing (joking) and he left to do some more work...When he came back, I asked him to go in the back office and grab me a pen...I blew up two red baloons and a big one that said "I love you" which I wrote with that red pen he got...and I tied a bunch of sour apple lolliepops at the bottom for him (they're his favorite)

10.What is the sweetest thing they have done for you? A million things, actually..But by far the sweetest was on our "6 months" we count that as six months after we first kissed, because we never did that dumb "will you go out with me" thing...we just were, it was just understood.
We were in Wildwood NJ on our "6 months," we woke up really early to go walk on the shoreline, and we were picking up sea shells. He handed me a bunch, and the top one, the more gorgeous sea shell ever, had this amazing sterling silver bracelet. :-)

11.Tell us a funny story involving you two: Oh god..I have no idea. We're always so happy when we're together. We just act like little kids in a candy shop. If you'd hang out with us sometime, you'd understand.

12.What is the most memorable/romantic moment you have ever shared? Probably that morning on the beach, but I'm not sure.
One time, a while ago, we were laying on my bed watching disney movies, and I told him I wanted to lay like that forever. I was hoping for a kiss in responce or something small, but he said "I want to be with you forever. But forever isn't long enough, because I'll love you forever and a day."

13.Have you met each others familes more than once? We're alwayyyys together. Last night, we went to his grandparents house, then to his uncles house for his birthday. We're always with eachothers families. We went with his family to Canada for a week, then again for two weeks, we went with my family to NJ...Our parents became really close from us being together, they talk on the phone and everything- just to talk.

14.What do they think of you two being together? They love it. After our past relationships, they think it's wonderful that we're together. Actually, I'm the first girlfriend Joel had that his mom liked, and Joel's the first boyfriend I've ever had that my parents liked.

15.Promote us to a person and another community and provide the link, please. I'll put it in my user info, so everyone on my friends list can see.

16.Post 1 or more picture of you two together and it doesnt have to be a close up or anything. It can also be a group shot, but you have to point you two out.




Joel and I at Ocean City, NJ



at Wildwood, NJ



Wildwood, again.



Knoebles



Fighting with brownie mix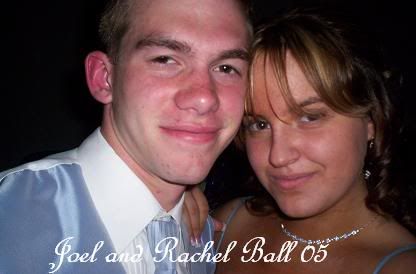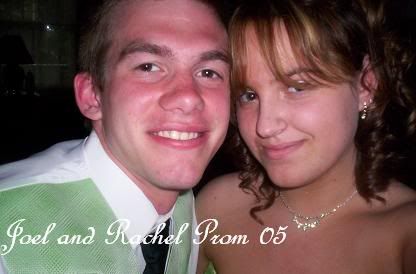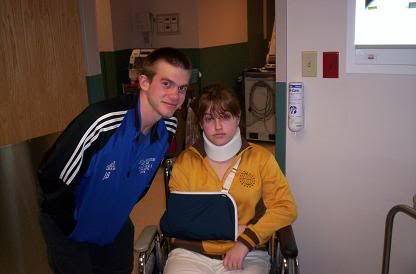 When I got in my car wreck in May..((I look so happy!))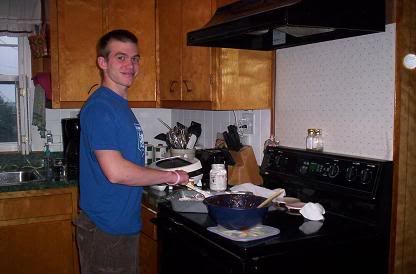 Joel making me dinner when I was all broken.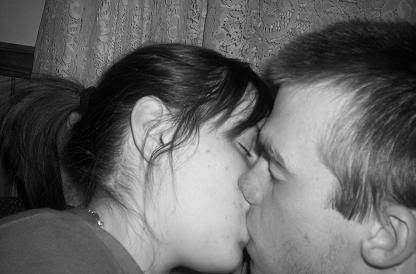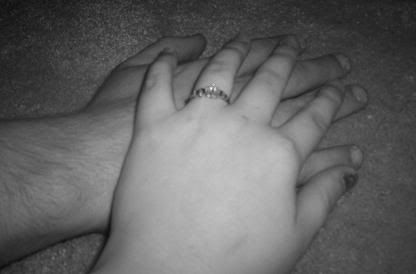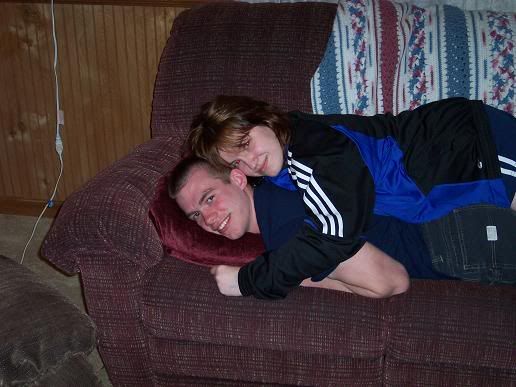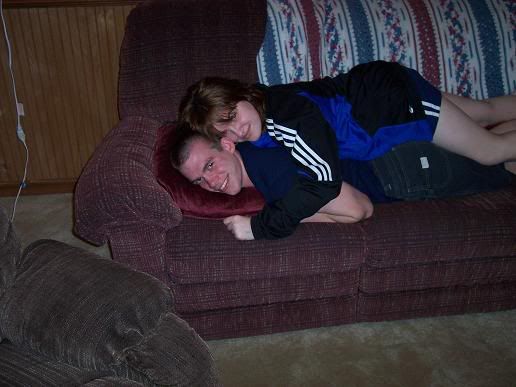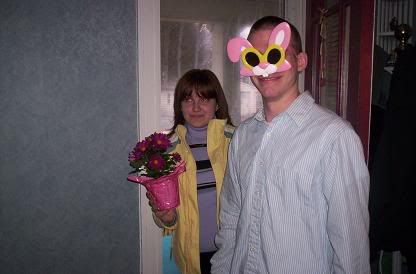 Easter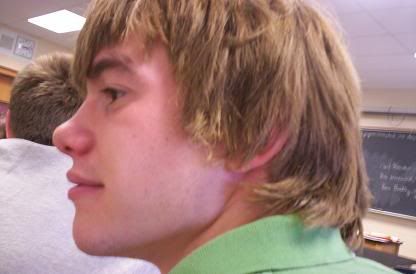 Before he got his gorgeous hair cut


I have a million more pictures, if I need more.
++Sorry if that's too many