*Basics*


1. Name?
Ellis

2. Age?
15

3. Where ya from?
Netherlands

4. B/f or G/f?
Nope .. But there is a cute boy i know =)


*Favorite*
5. Singer/Band? Gwen Stefani - Nodoubt
6. Movie? Thirteen!!!!!!!!!
7. Song? Hollaback girl
8. Celebrity? Mary-kate and Ashley Olsen.. <33
9. Food? hm... i think.. chocolate:P,, and.. pasta's
10. Color? black and pink in combination =)

*You*
11. What do you feel is your best quality?
Uhm.. I think.. I can make friends easily?

12. What do you feel is your worst quality?
If someone sais NO,, I'm gonna ask it again and again.. i think that's kinda egnoying

13. What's your hidden talent?
I like to draw.. but.. in my class on school everyone sais i'm good.. so..

14. What's your guiltiest pleasure?
Sorry..? (I'm sorry.. i'm Dutch.. i don't really understand the question.. :$)

15. If you could change one thing about yourself, what would it be?
My Tummy!


*Some Other Stuff*
16. Why do you want to be part of this community?
I liked what i see!,, I don't think i'm very beautifull or something.. i just liked the community.. (And Julia stiles..:P)


17. In your own words, define beautiful:
Great skinn,, beautifull Eyes.. Full Lips.. and.. also knowing wich clothes are good for you.. i think that's something of beautifull too..
I like that..


*Pictures*

*REMEMBER*: When applying, try to put your survey behind an LJ cut, all pictures MUST be put behind a cut. If you do not know how to do so, please go here.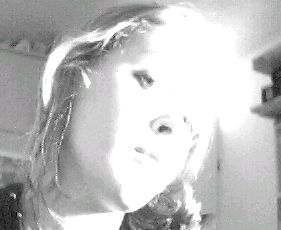 Is this Enough =);)

xxxxx Ellis