The following are badly taken pictures of the cover and story art for the latest releases of Ai no Kusabi volume 1, 2, and 3 in Japan (in the order they appear in the novels). <3
Cover of Volume 1
(378 pages total)
Color 1

Color 2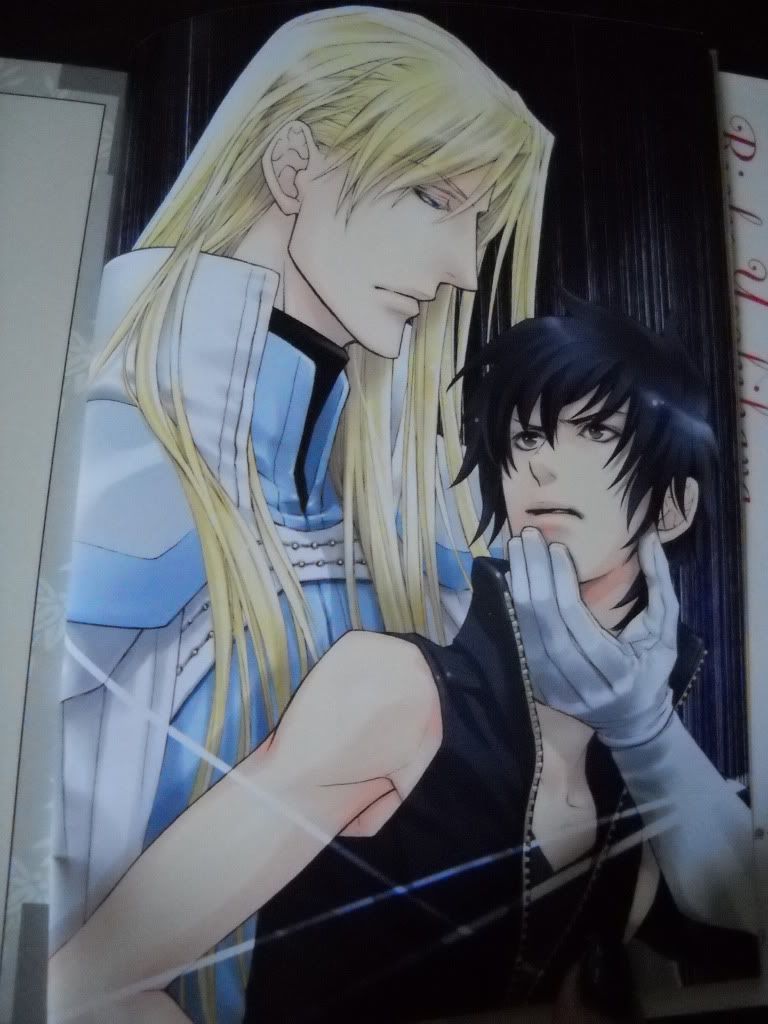 Kirie watching Riki kick ass. (p.45)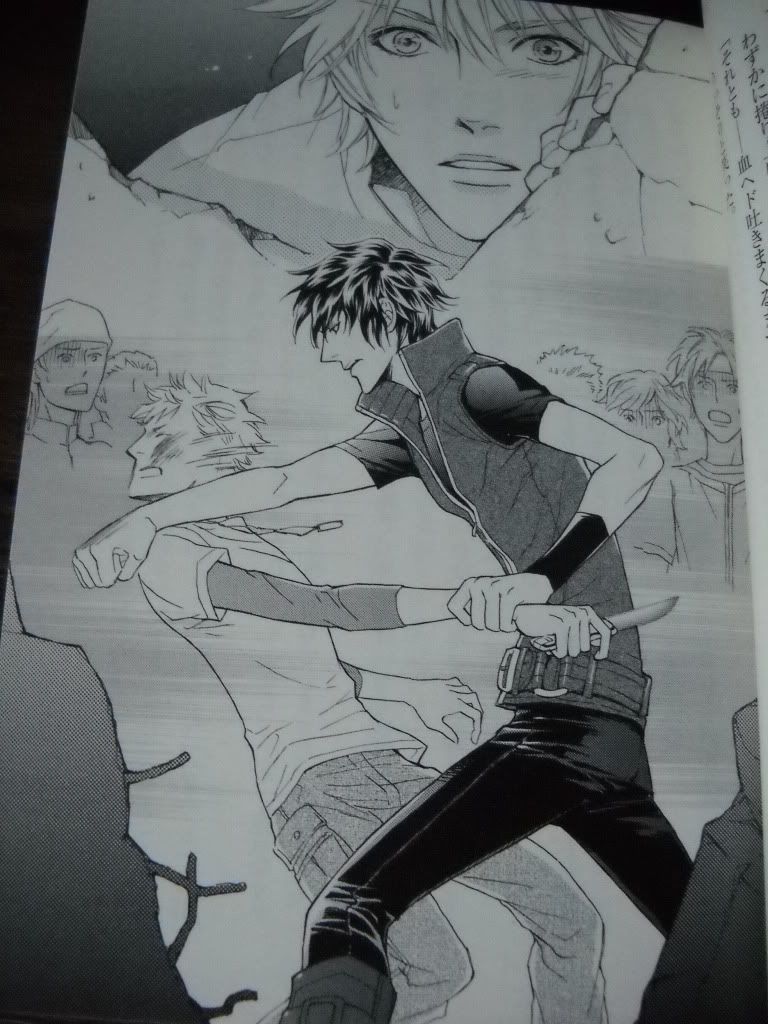 Iason appears. o: (p.111)

Kirie showing off his spiffy new clothes.
Riki is not amused. (p.155)
Riki kindly requesting that Iason fucks off. (p.187)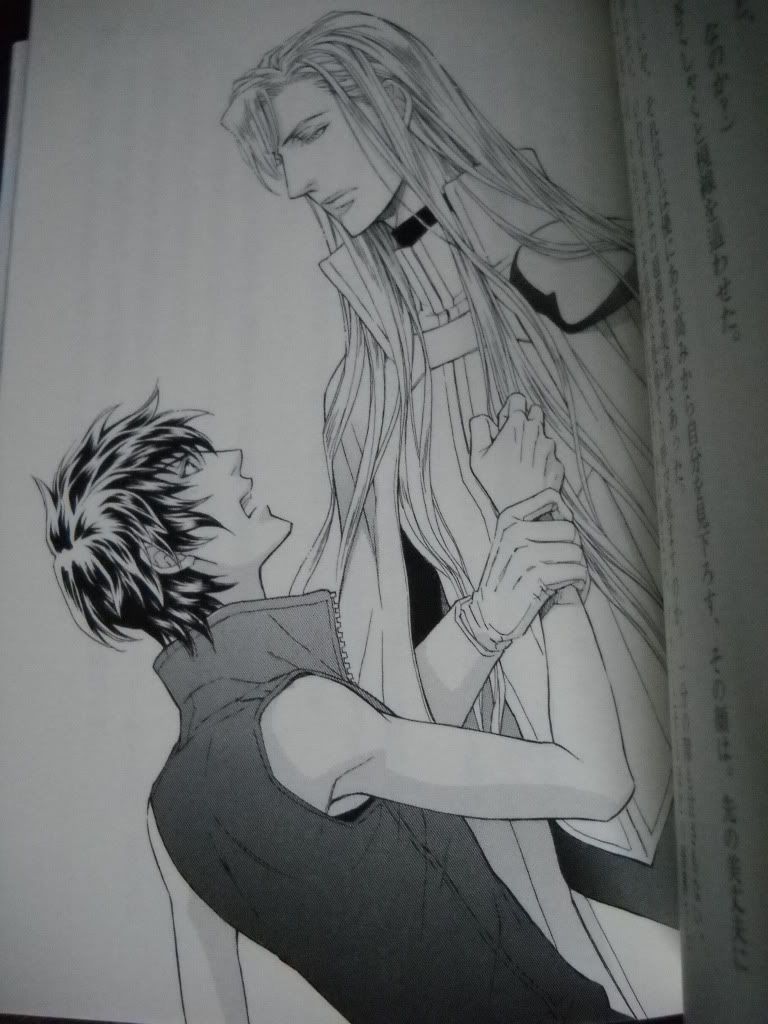 Iason vs. nipple (p.223)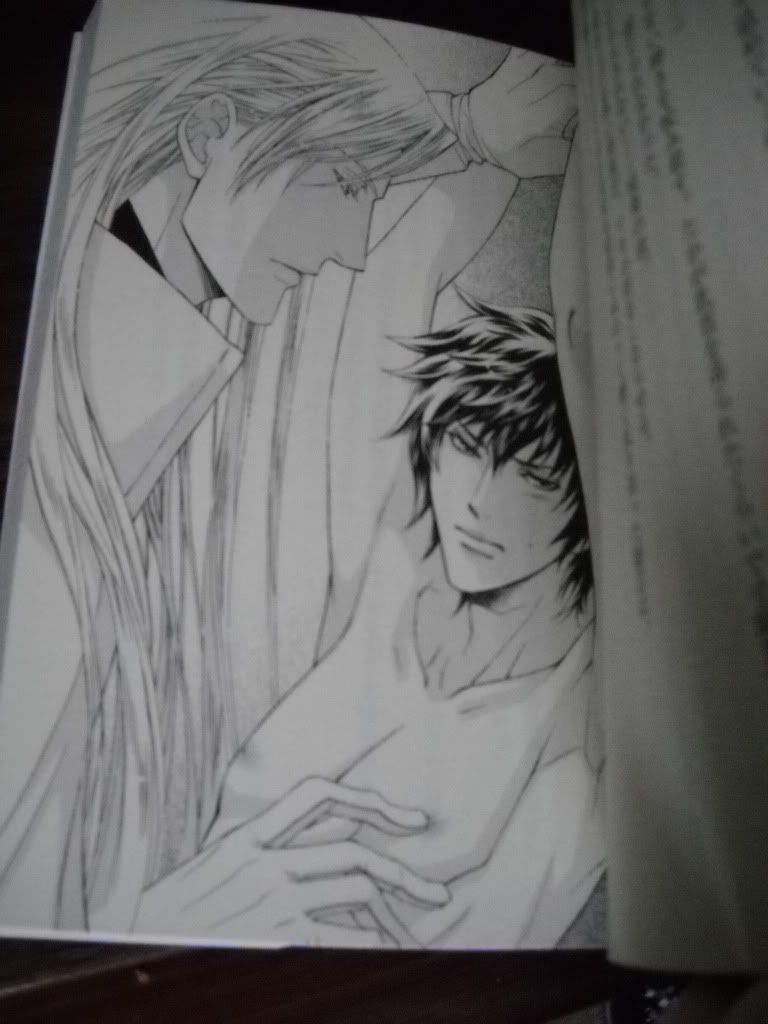 Katze and his nice chair (p.255)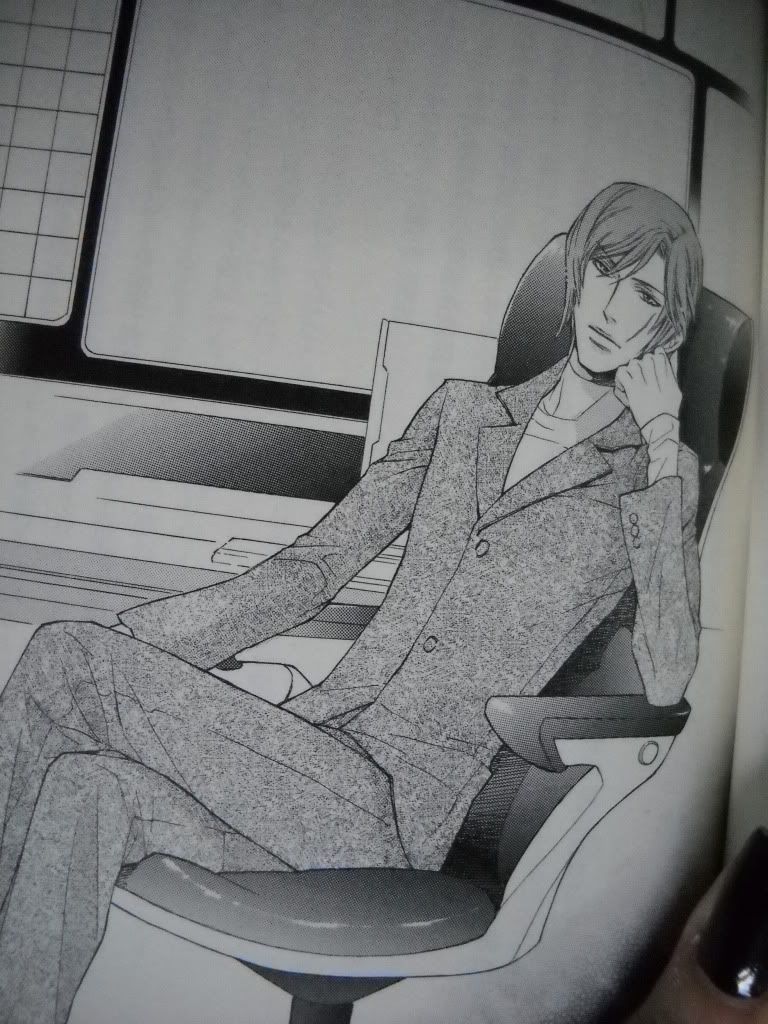 Riki consults Robby (? IDK his hair looks different) about the pet coin. (p.309)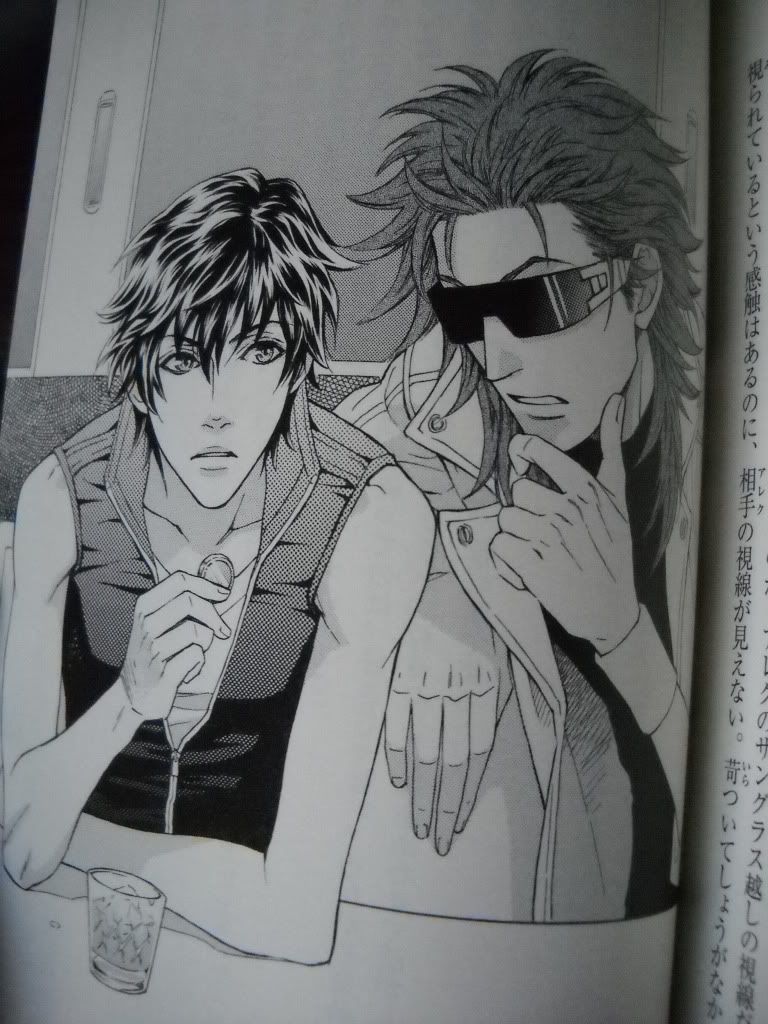 Iason...? (p.369)
Cover of volume 2 (371 pages total)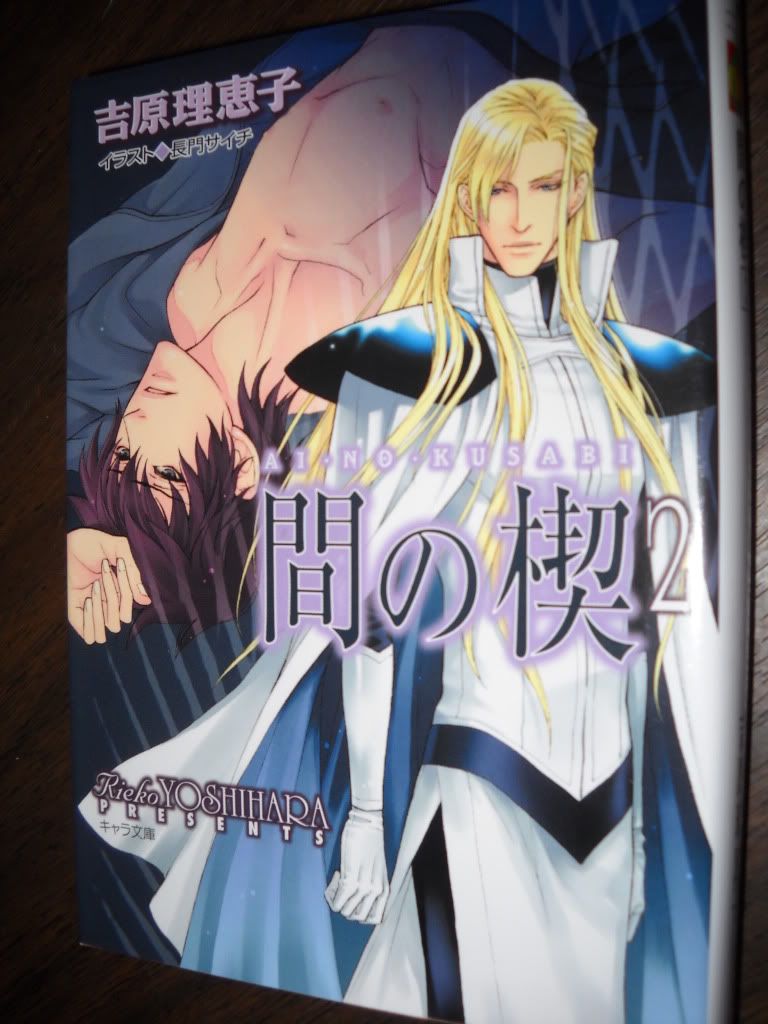 Color 1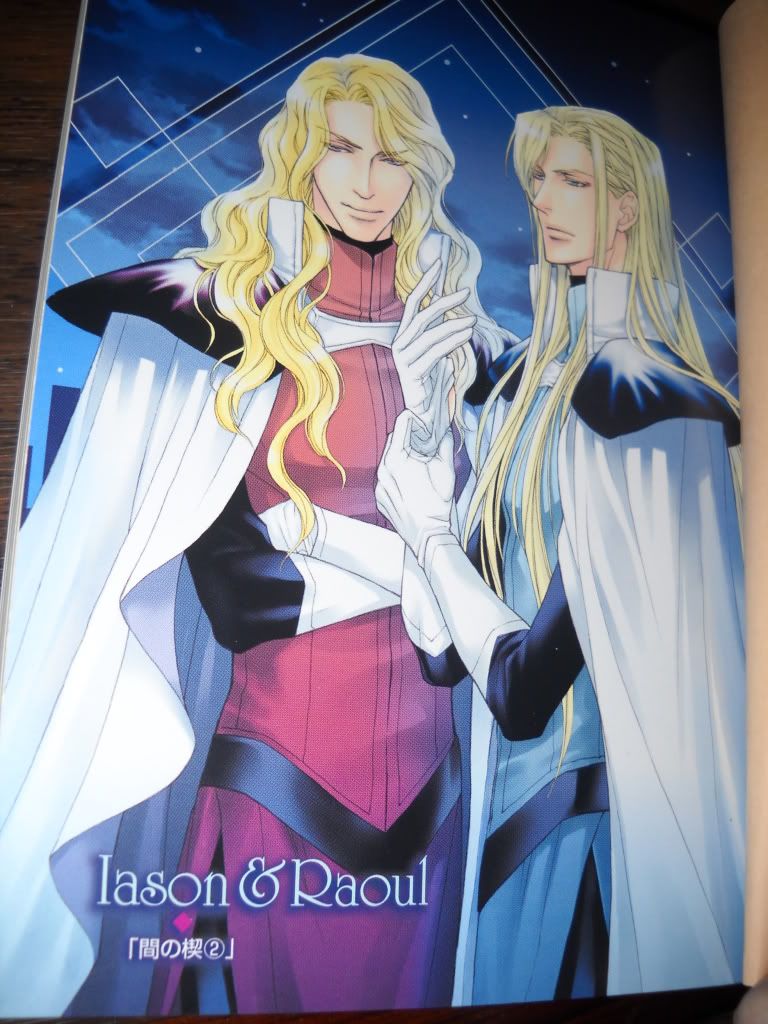 Color 2 ;o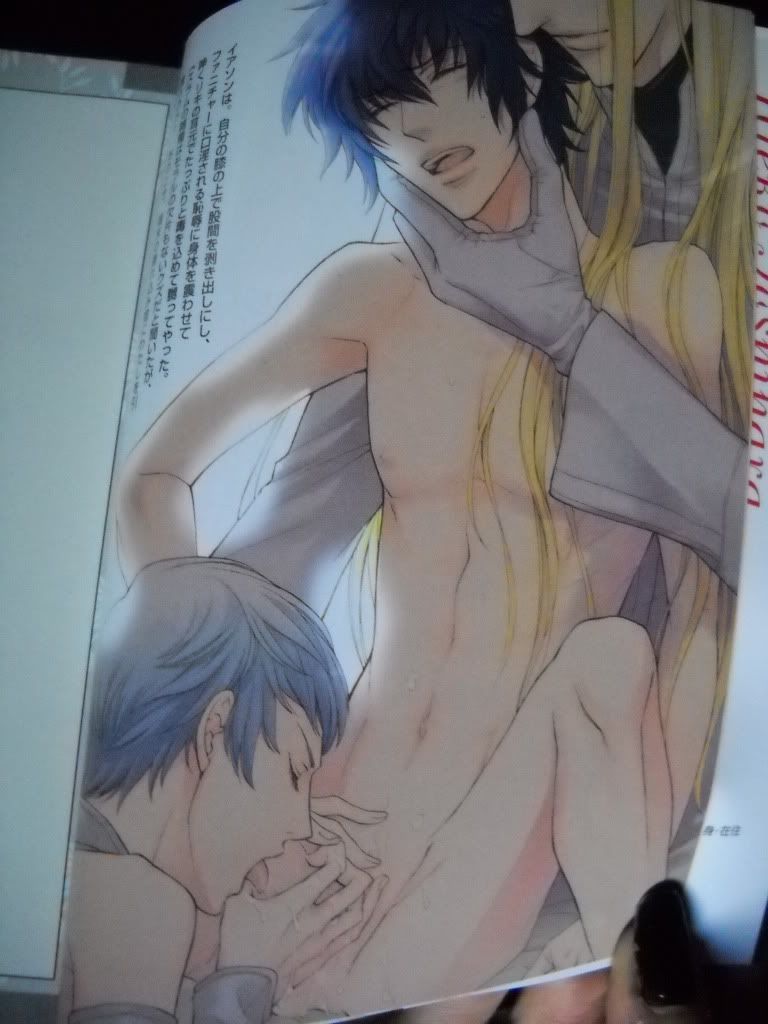 Iason and Riki in bed <3 (p.35)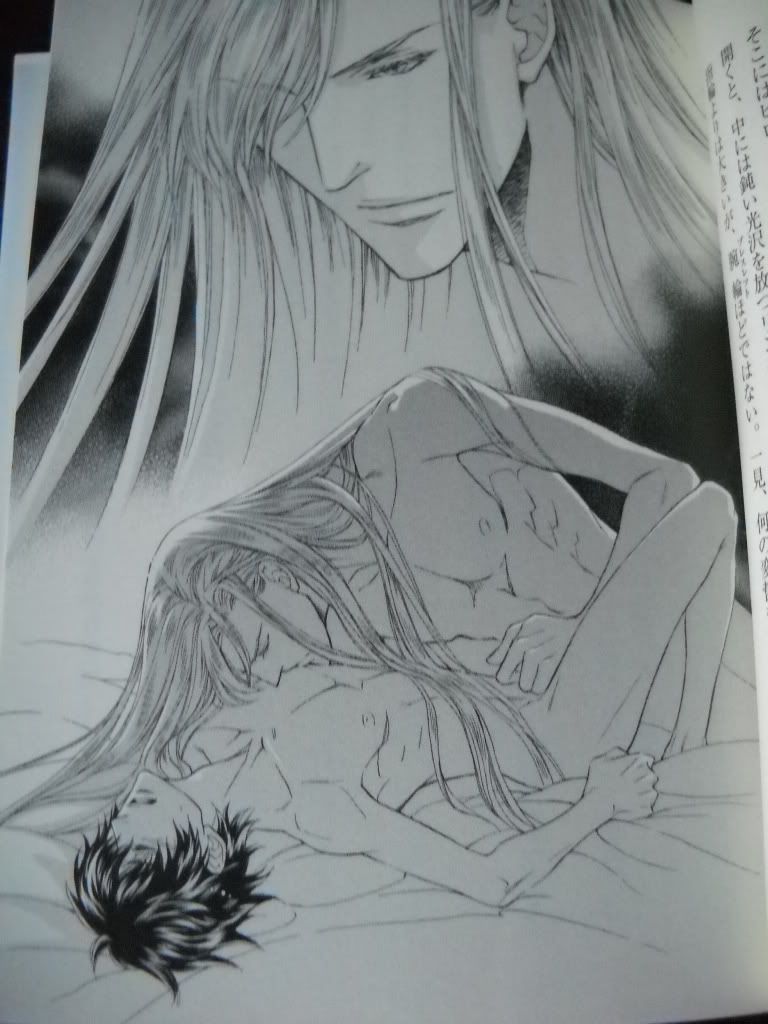 Iason and Raoul (p.75)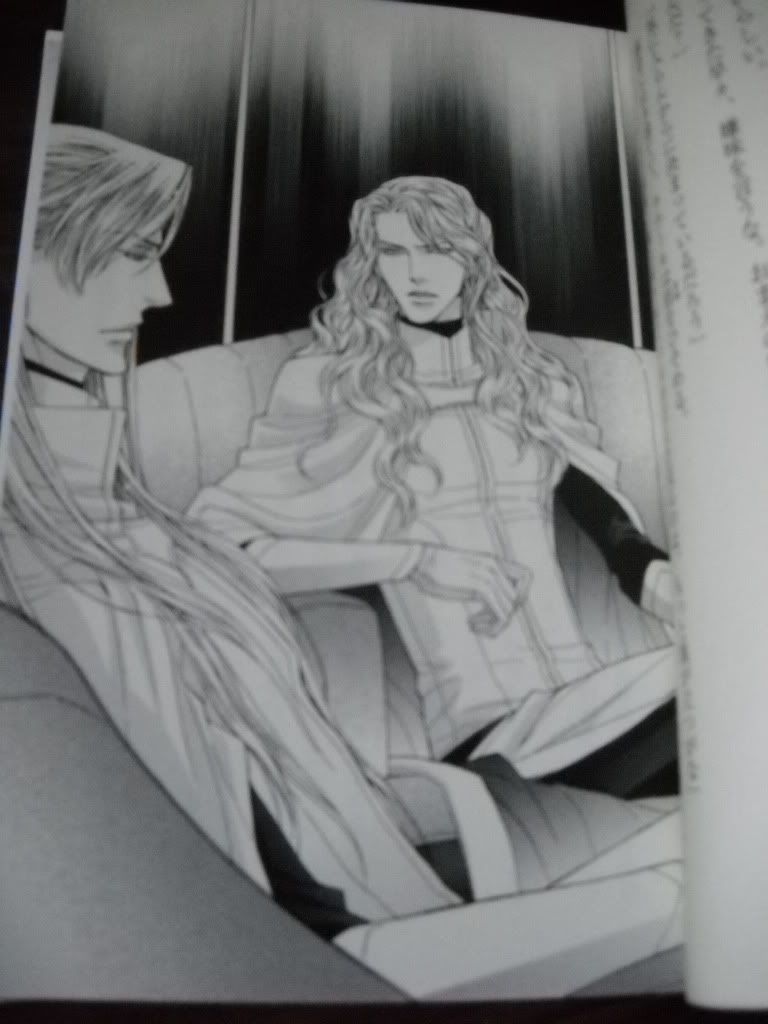 Riki and Katze. Seems serious.
(p.141)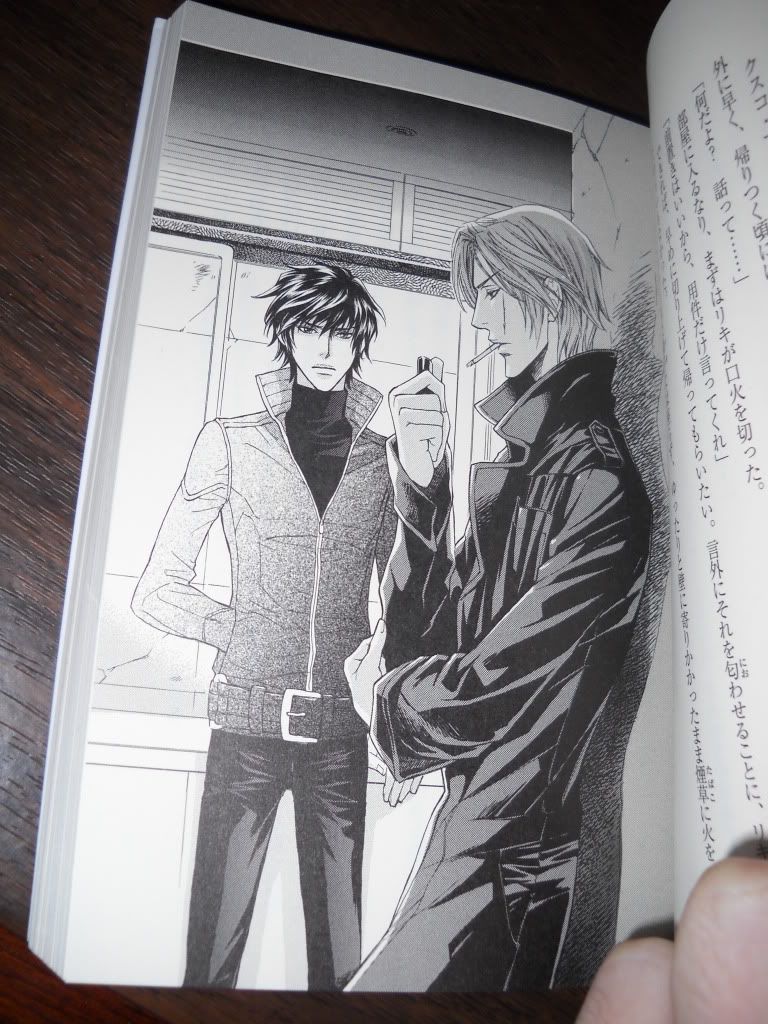 Riki and
Mimea
stupid tease. (p.201)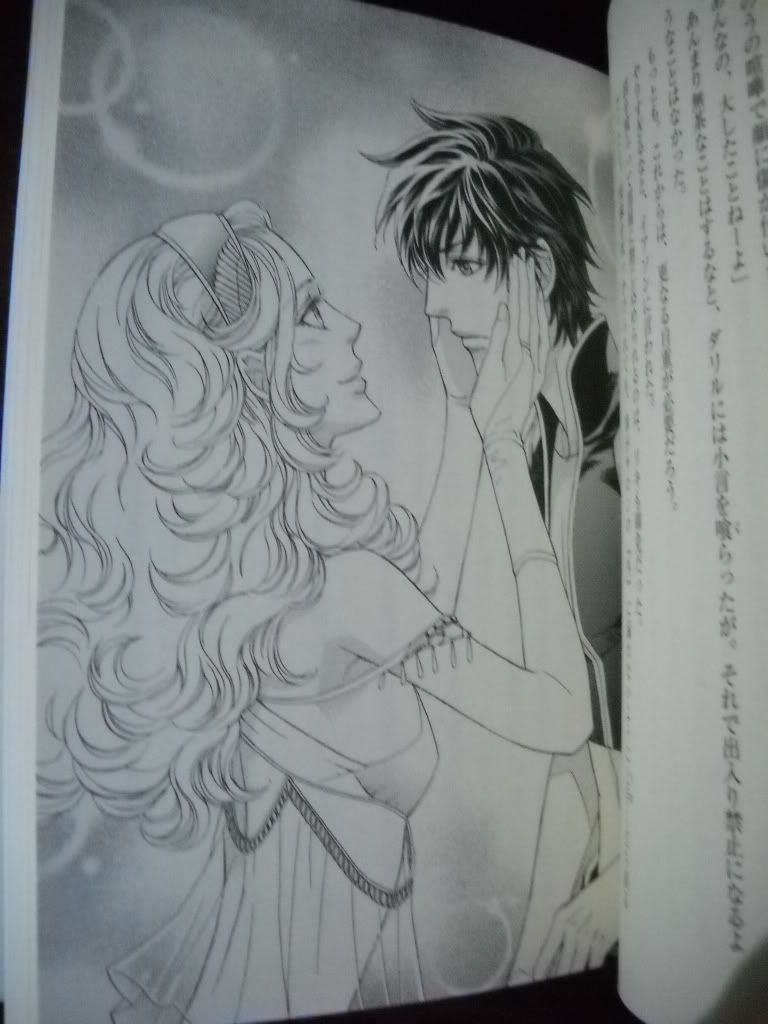 Iason wants Guy. Guy looks confused.
(p.237)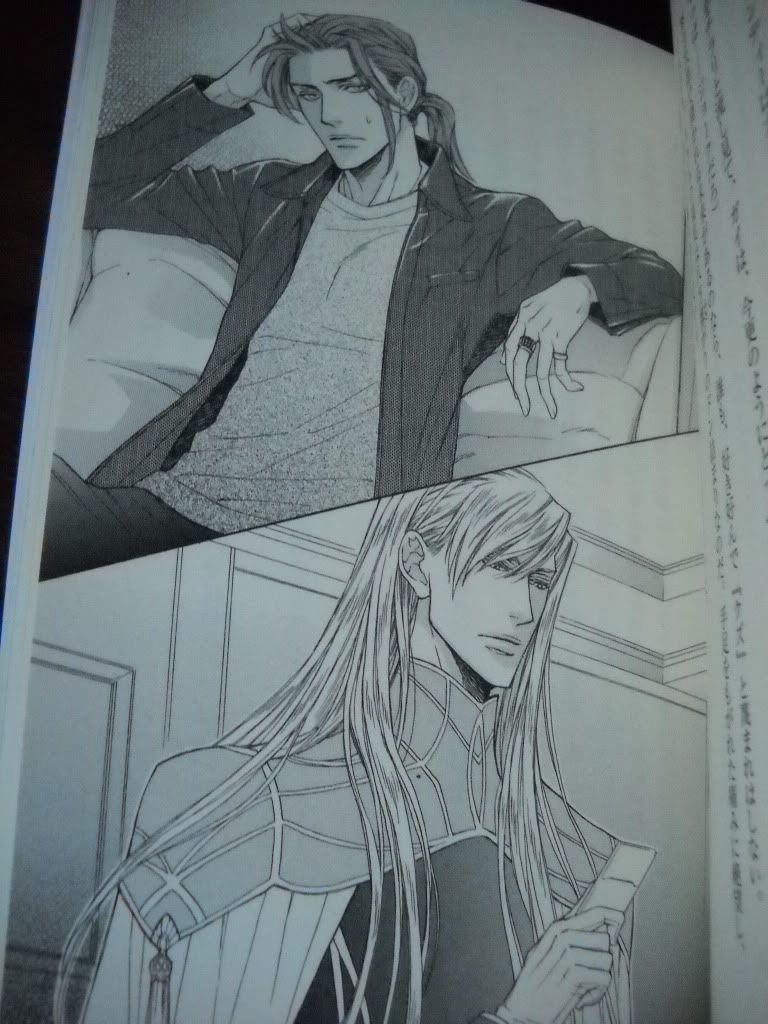 Kirie: ]< (p.279)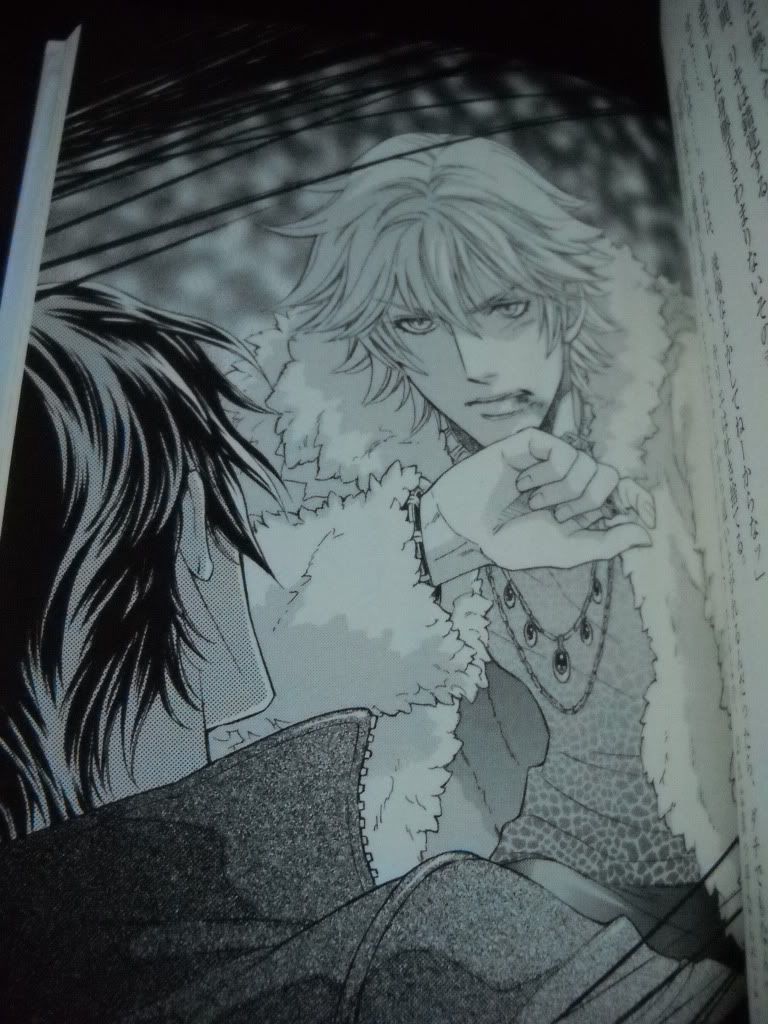 Wall sex~ (p.345)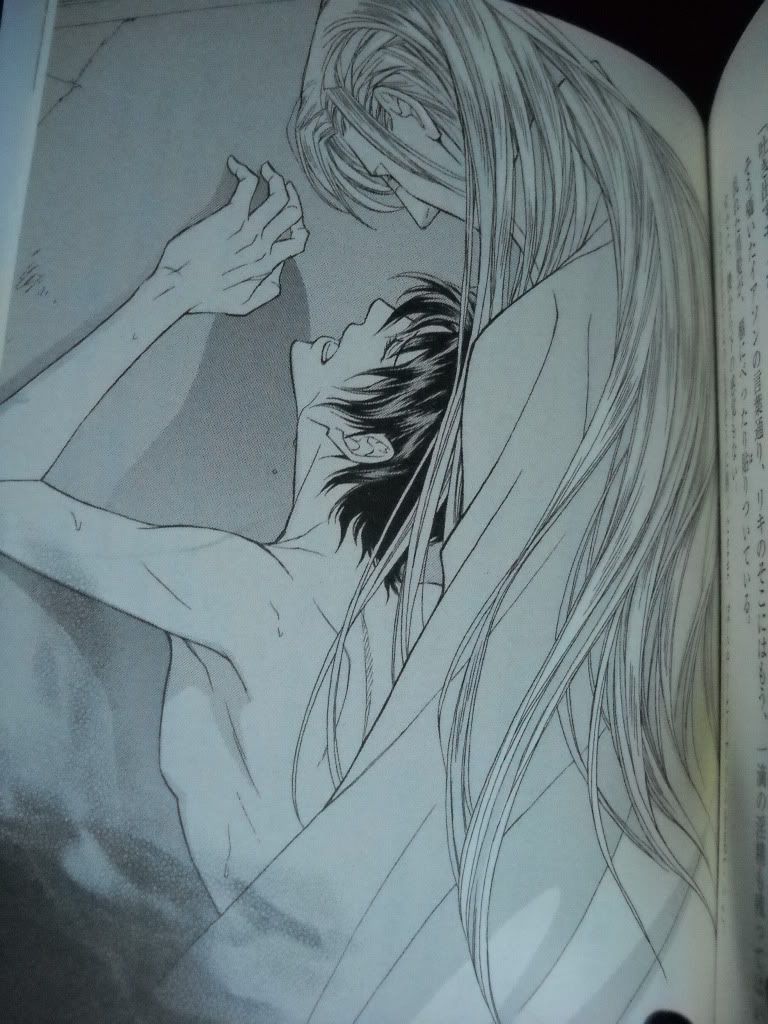 Cover of Volume 3 (314 pages total)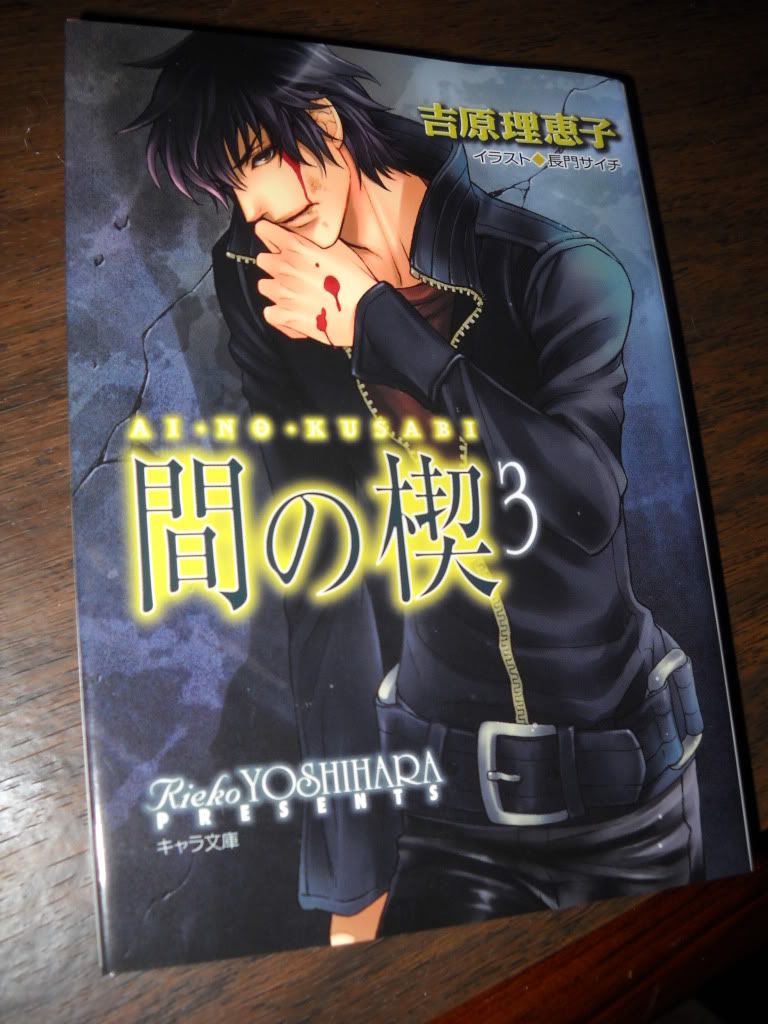 Color 1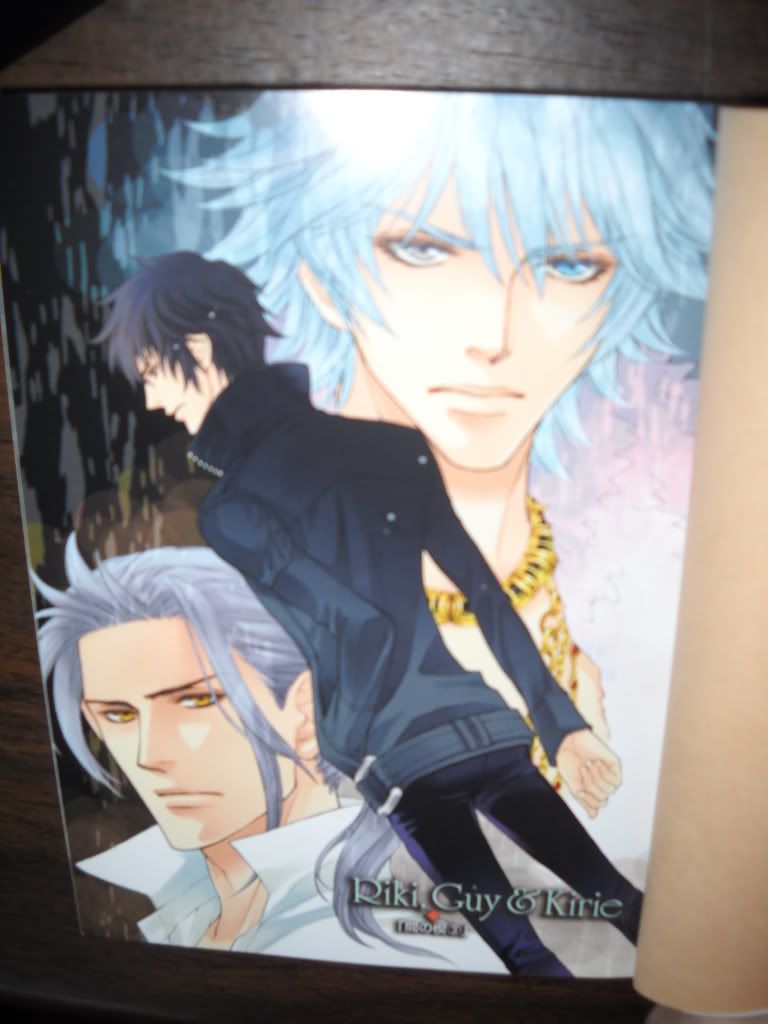 Color 2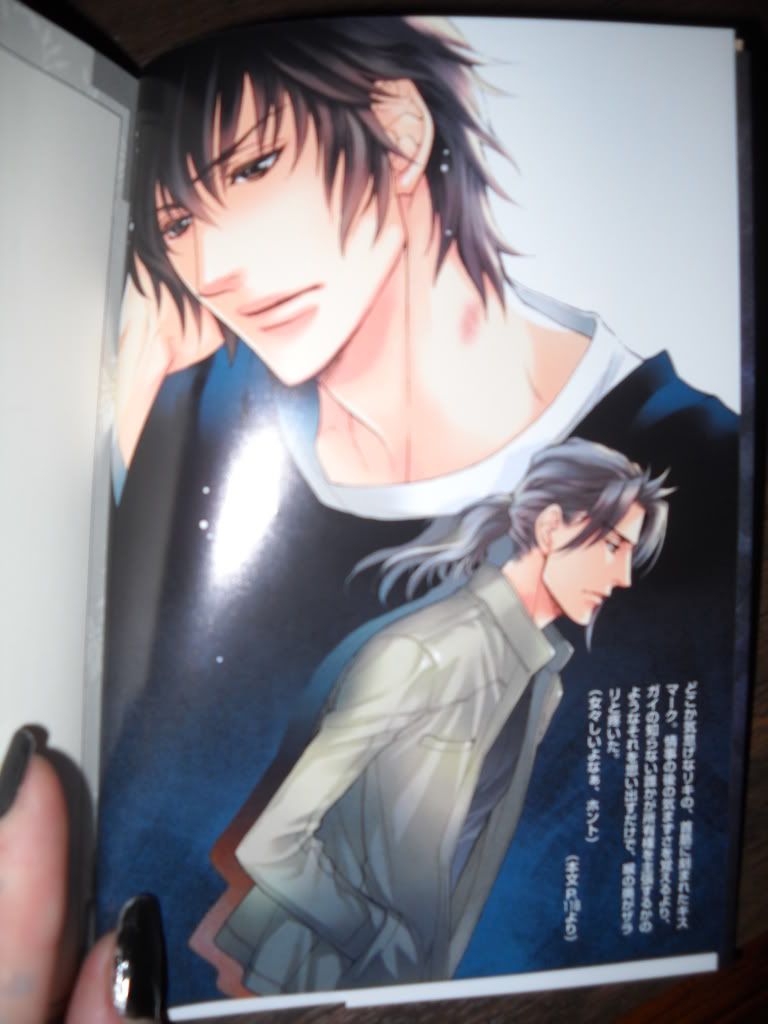 Indifferent Katze meets angsty Mannon
(p.15)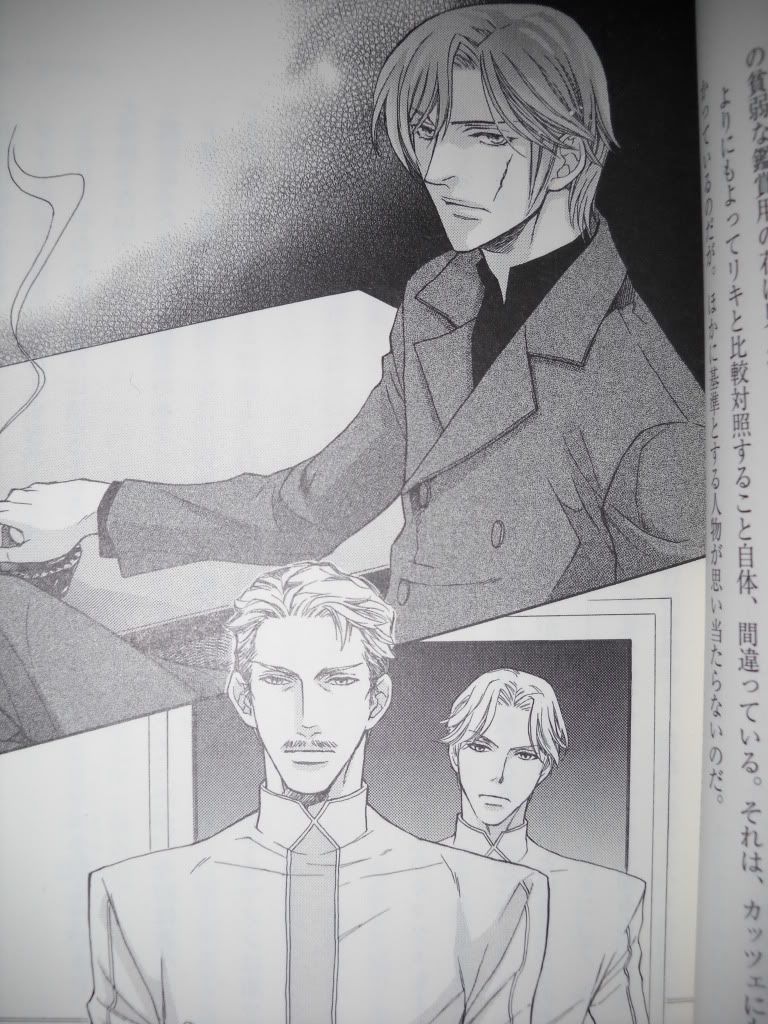 Kirie and Mannon sitting in a tree Guardian... ;D (p.63)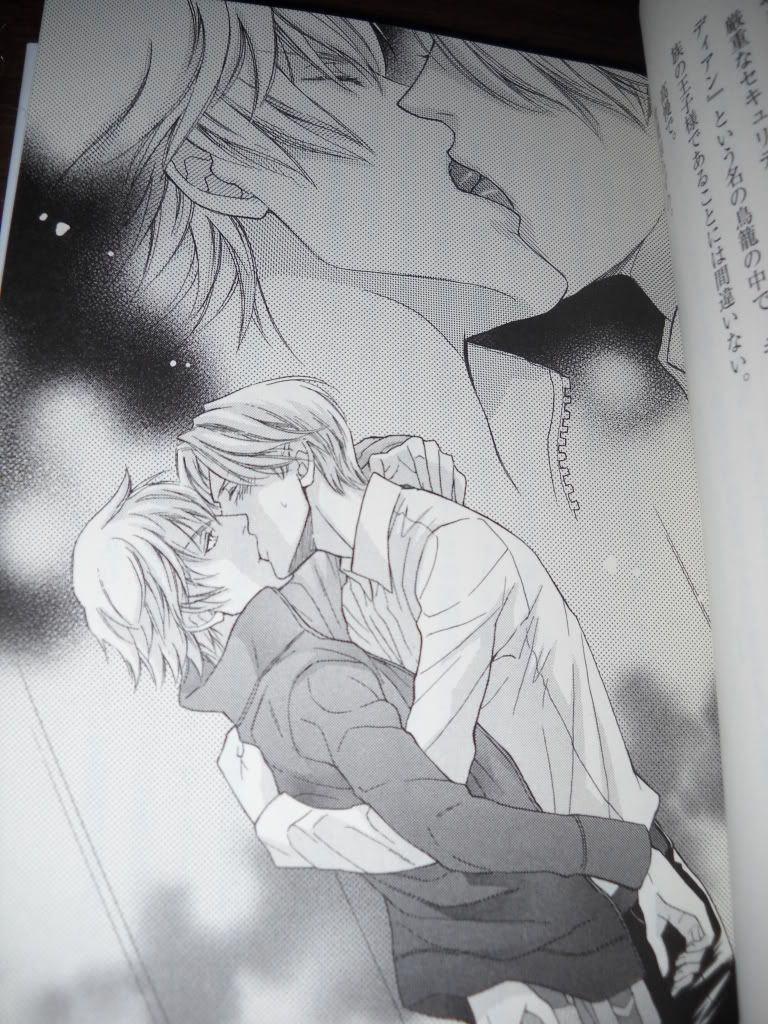 Mannon likes this. (p.93)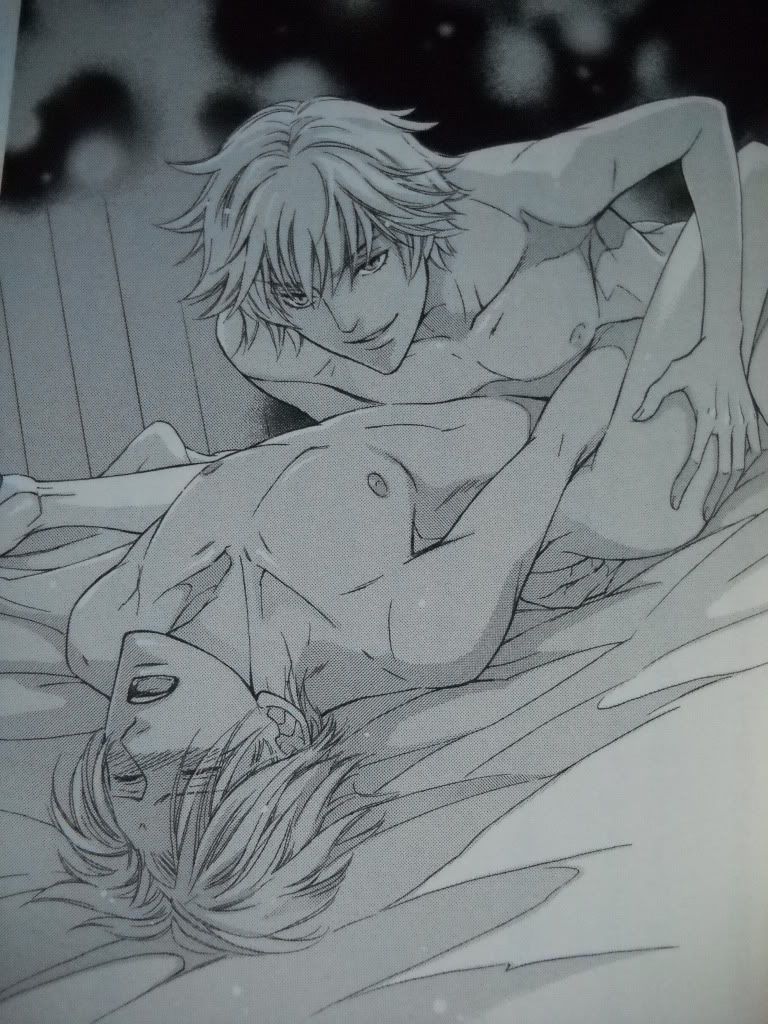 Midas Police vs. wet, not really clothed Riki (p.151)
Midas Police > Riki D: (p.209)
Not so pleasent reunion. (p.229)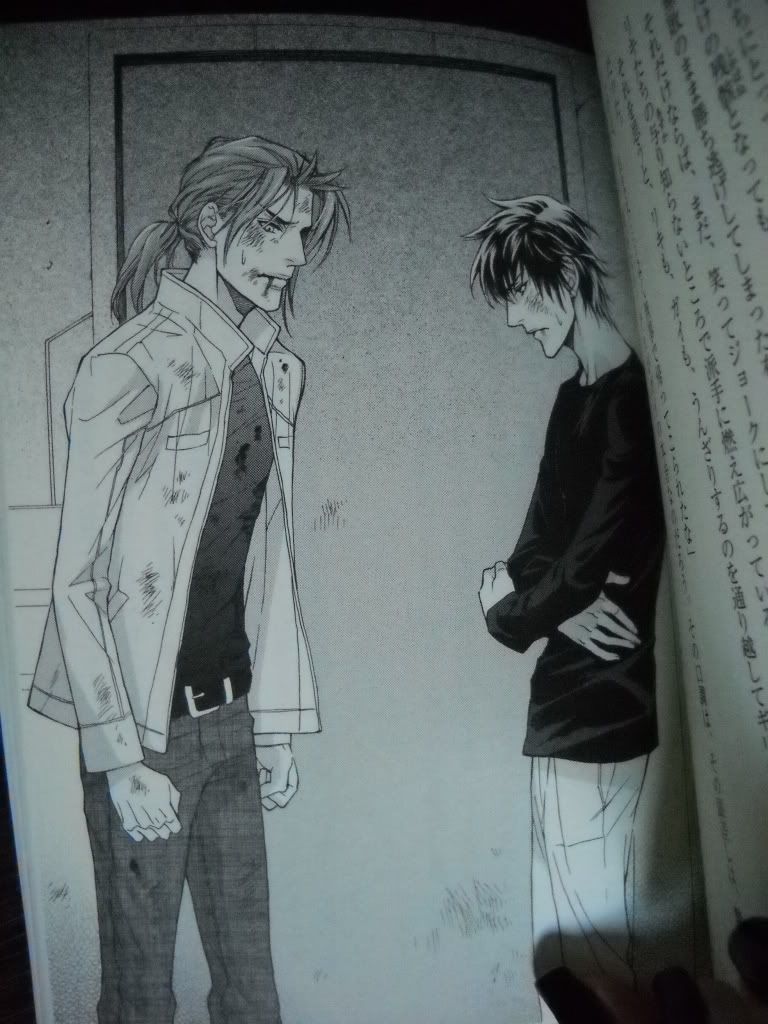 Riki; ROARRR Kirie: ;_______; (p.269)
Hmmm.... I really like Riki, Guy is alright, Kirie is okay, Mannon looks nice, Katze's hair is horrible, I don't like Iason's bangs, and Raoul is... well, Raoul. o:

Other than that, IS IT JUST ME OR IS THE PLOT GOING SO MUCH QUICKER? I mean, Riki kicking Kirie's ass doen't come until the very end of book 5 in our version. I'm not sure if that's a good or a bad thing. Maybe the anime is going to be based more on this than the old version. :|


Oh, and I liek these sex scenes much better than the old onessss~ :D