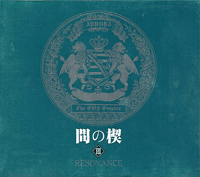 Title:
Kizu [Trauma]
Author:
Rieko Yoshihara
Info:
A bonus story published in 2012 and included with AnK drama CD III
Resonance
. Takes place during the events of Volume 2 in the new edition and OVA episode 4.
Summary:
The members of Bison celebrate a victory over a rival gang, but leader Riki remains haunted by his first fateful encounter with a Tanagura Blondie.
Standard version:
Mediafire
|
4shared
DMP compliant version:
Mediafire
|
4shared
The DMP compliant version borrows the same dialogue used by Iason during their first time. The standard version is my half-baked translation of the same dialogue from Japanese. The differences are not that significant. The standard version is mainly for bilingual fans who have read AnK in a different language, and are unfamiliar with the stylized language in the DMP version.
Thanks to
a_ngua
and
rainbowfam
for their help!