So my friend and I are rping (role playing) and this guy named Silas puts Sephiroth's hair into a velvet bow. (Haha, Sephiroth was gettin a married...He has to look good. XD) So Cloud says he looks like George Washington. Then I walk out of the room where my computer is to go get something, and I look at the TV in the living room. And some guy is impersonating George Washington. Cloths and all. And so...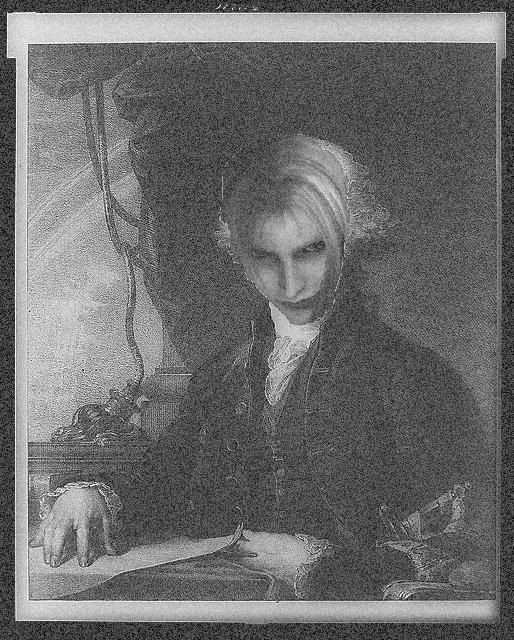 Meet our REAL first president, Seph Washington.

Credit to,
powder_trauma for making the picture. <3

X-posted.