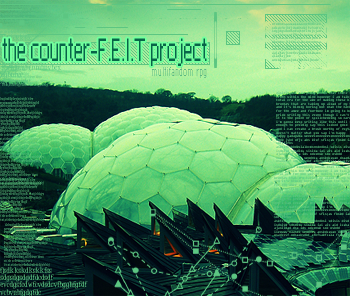 Greetings and welcome to the City. You have been drafted into the Third Extradimensional Peace Corps, and will be lodged here for the duration of your readjustment period. Please look straight ahead and do not smile for your identification holograph. ... Thank you for your co-operation. Follow the green stripe to the next booth and collect your keys, communication unit and ID card from the illuminated locker.
counterfeit (vi)
* forge: make a copy of with the intent to deceive
* imitation: a copy that is represented as the original
* not genuine; imitating something superior
(
The counter-F.E.I.T project: a multifandom roleplay community with a twist.
Collapse
)