1:29 pm
[woohoo_doughgrl]

ICON CONTEST! alrite ladies (and gentlemen). here are the pictures you guys must work with :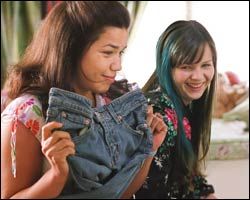 and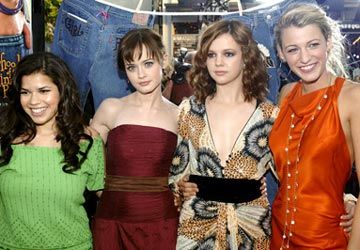 make your own icons then either
a) email them to svemailo@yahoo.com
or
b) enter them in a comment
good luck...the contest ends September 15....
oh yeah the catch is the Icon must have 1-3 words
Current Mood:
icon-fan-tastic...okaay
5:30 pm
[forthesky]

Vanishing act
Where has everyone gone? It's like everyone's vanished! I'm so desperate to start, as well. :( Hopefully everyone will return soon.
Lenny ♥ x o !
Current Mood:
unhappy
10:46 am
[lenny_k]

Hey! I've just uploaded my icon now, my I love it!
Just wondering what Bee's journal name is, so I can add her?
Also, tonight I am going to browse through interests of LJ users and start advertising the community a bit. I can't wait to get this show on the road!
Love, Emma/Lena xx
Current Mood:
content
12:57 pm
[woohoo_doughgrl]

Emma_girl has the part of Lena.
Bee_vreeland has the part of Bee.
And me Woohoo_doughgrl has the part of Effie.
Please we need a Brian, Kostos, Eric, Tibbadee, Carmen, Paul, and Bailey. Girls can be the guys! Come on now! APPLY!
Bi the way emma_girl you should make an lj for Lenny. Bee has her own alredy. And if its not 2 much trouble can you make me an lj thats EffiesaurasREX. My computer wnt let me make an lj. Is being weird. Thnx everyone! COME NOW GUYS, APPLY!
12:24 pm
[woohoo_doughgrl]

Welcome to The sisterhood of the traveling Pants Role Play community.
Most characters are still open.
THE CHARACTERS ARE:
Effie
Lena
Kostos
Bridget
Eric
Paul
Carmen
Bridget Vreeland has already been taken by me...
however if you really want her, try and show me you're a very good Bee and I may give you the part.
SEND AN APPLICATION STATING WHY YOU WOULD BE GOOD FOR A CERTAIN CHARACTER TO SVEMAILO@YAHOO.COM
I shall anounce what person is what character once I have enough applications.
This community also gives icons and headers and layouts and such.
Please Apply 2day.
OH YEAH AND BAILEY 2!!!!!!