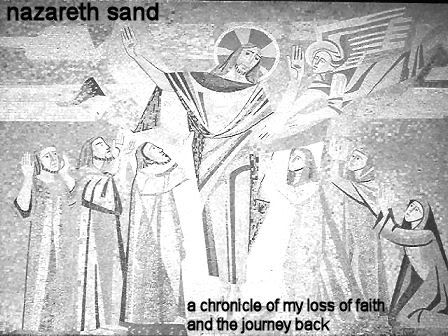 nazareth sanda chronicle of my loss of faith
written in letter format to the god of my childhood.
excerpt:
My grandmother used to have this bag of sand in the top drawer of the china cabinet. It was ivory colored and old and stained. In red stitching it said "Nazareth Sand". Inside was sand, supposedly the same sand Jesus walked on. I thought it was the most amazing thing in the world. It didn't do anything, but to me it was great. I wasn't quite old enough to think that maybe there was someone out there filling these bags with sand from the Jersey shore. I truly believed it was sand Jesus had walked on. But that wasn't quite enough for me. I wanted it to be magical.
1/2 sized
12 pages
ribbon bound
$1 or trades
j barnette
1 apollo drive
highland lakes nj 07422
(sorry for the cross-posting)