alright..so i've been part of this community for a long while. but i joined a while ago because of another guy....now i'm more in love with my current boyfriend then i have been in so long! so here you go. with pictures! woo hoo!


Your name:Ashley
S/O name: Bryan
Your age: 17
Their age: 18..almost 19! woo hoo!
Status: (dating, engaged, or married) dating.
Are you in love?: very much so.
How long: 11 months
Anniversary date: one year will be on January 31st
Children?: no. but in time.
How did you two meet?: long story. my ex of 1 year, 2 months. well, they were friends and i met bryan through him. then around new years eve last year bryan called me to tell me he got a cell phone...i'm thinking, sweet...we rarely talk online..but okay? and then he called new years to say happy new year...and we finally hung out on the 12th...just us. and things went well, so we started hanging out often..and now i love him with every inch of my body!
Anything else: a funny story:: before we were dating...the first time he called me was a couple days before i went snowboarding with my ex, his friend and my friend. when we were snowboarding...bryan called david(my ex) to let him know he got a cell. well...david was all pumped and telling us about it. and i'm just like "well, he called me like three days ago to tell me. i already knew!" david got so pissed. I loved it!

picture time!! no RECENT pictures that i have...but enough.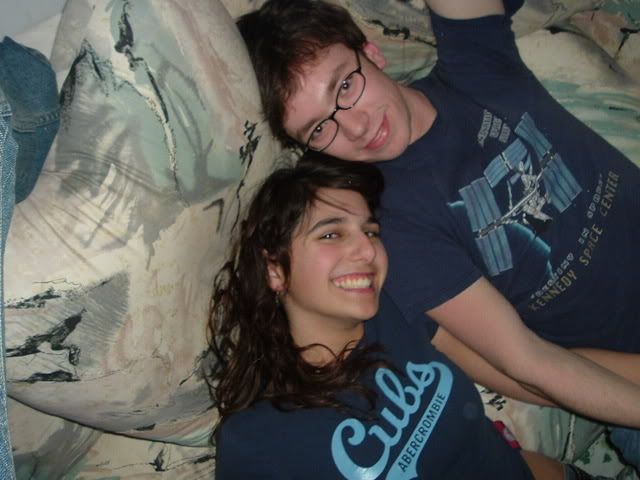 us in feb.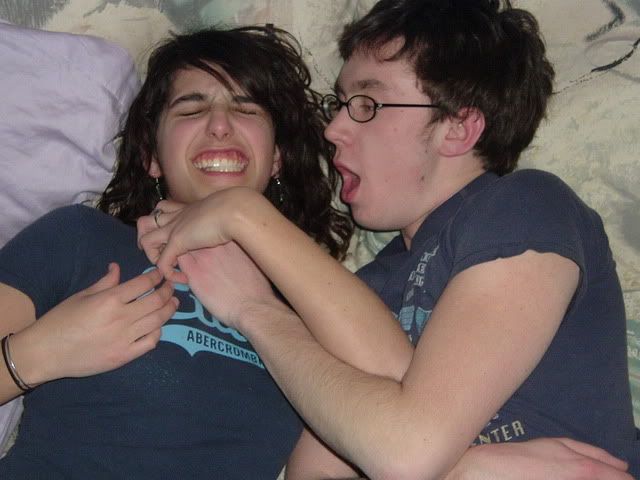 he was going to blow in my ear...he finds me reaction funny. ha.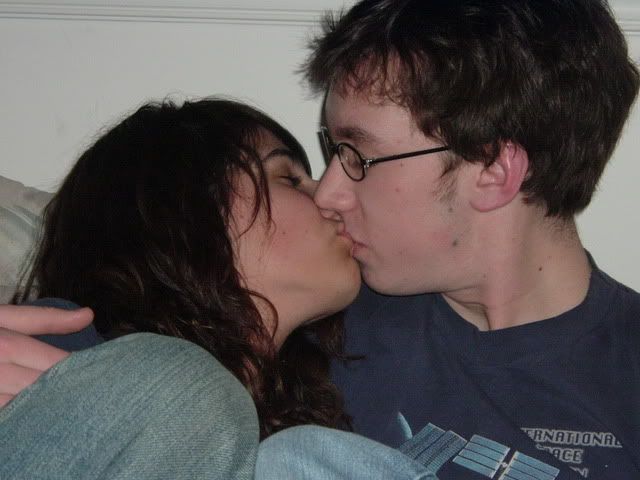 kissy kissy.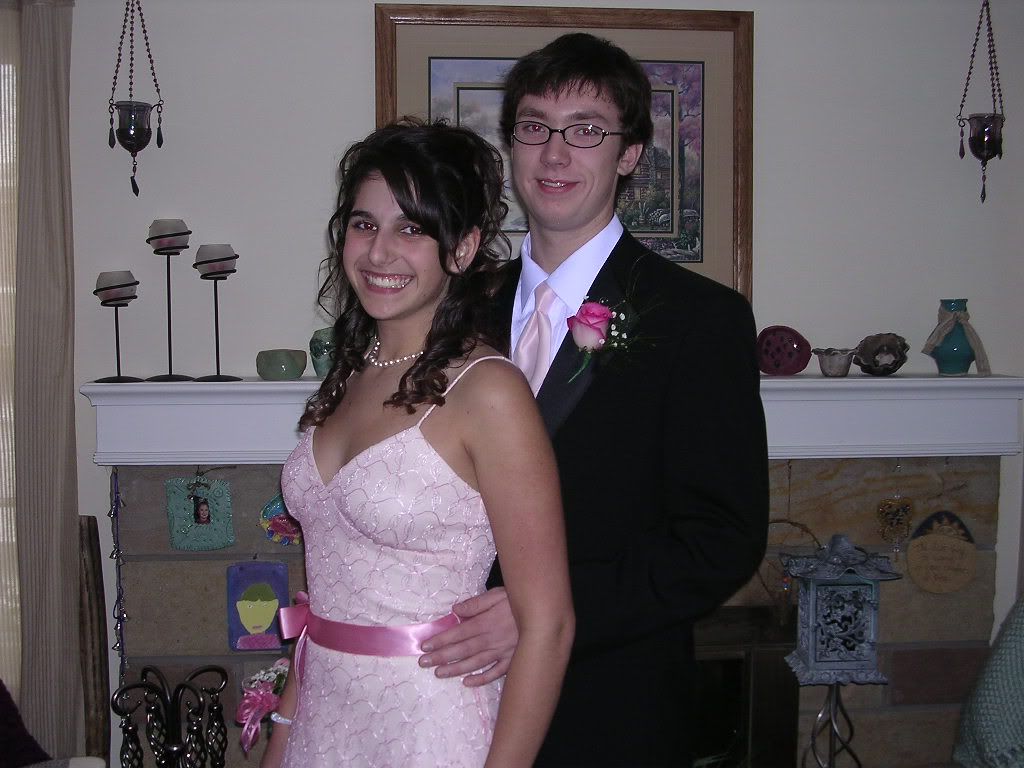 us at his prom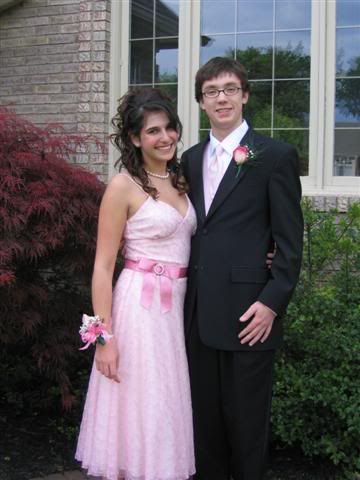 i'm so glad i got him to wear pink!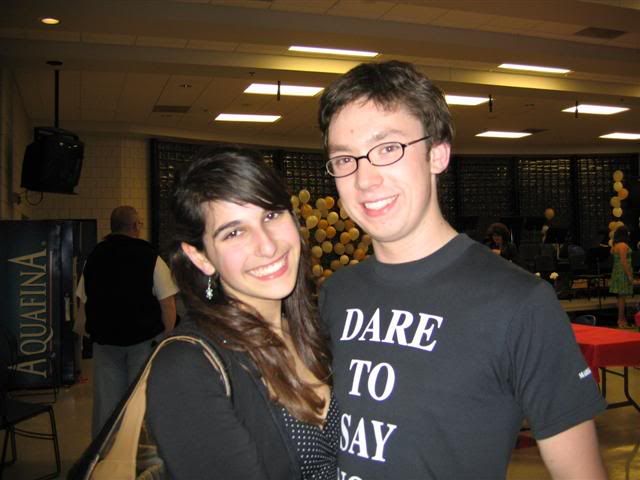 us at my jazz band/spaghetti dinner in i think april or may?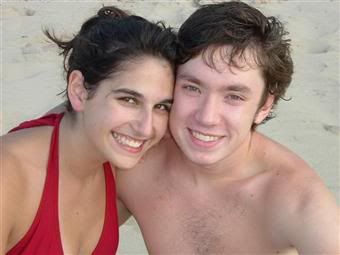 us on the beach in chicago!!!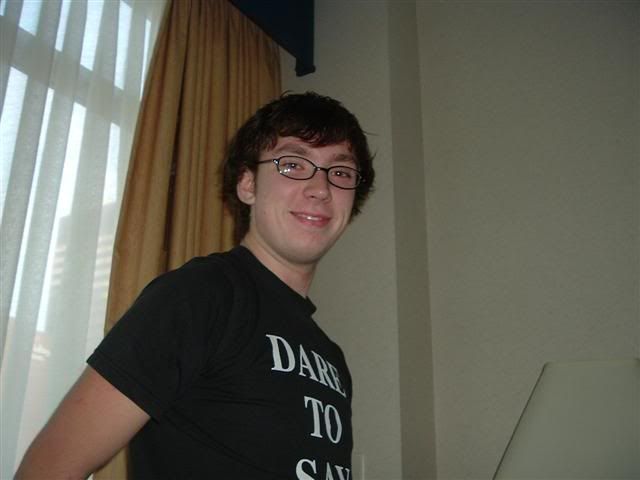 him in a hotel room.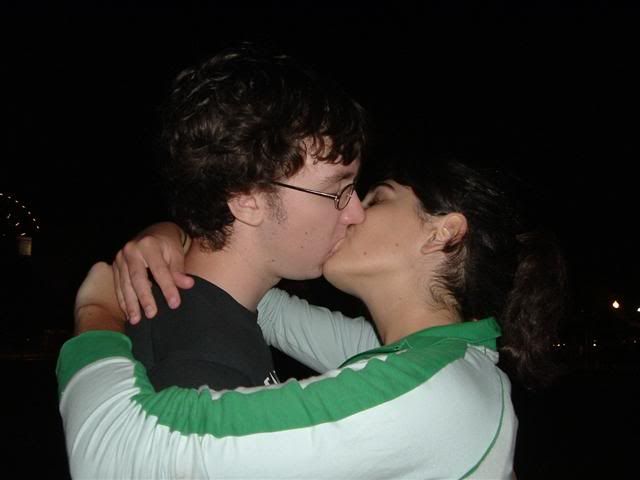 kissing near navy pier in chicago.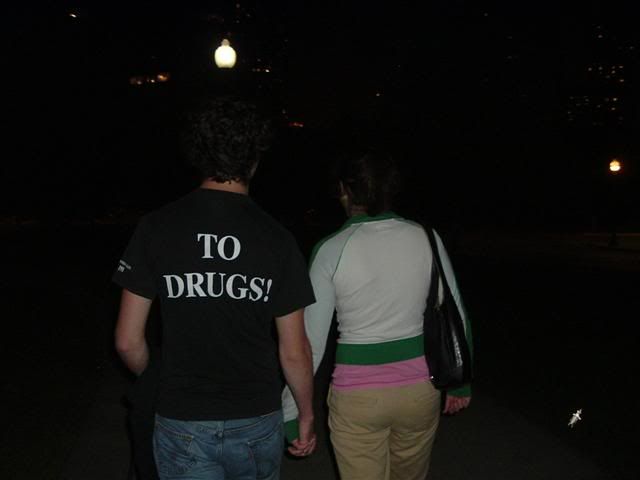 holding hands is so cute!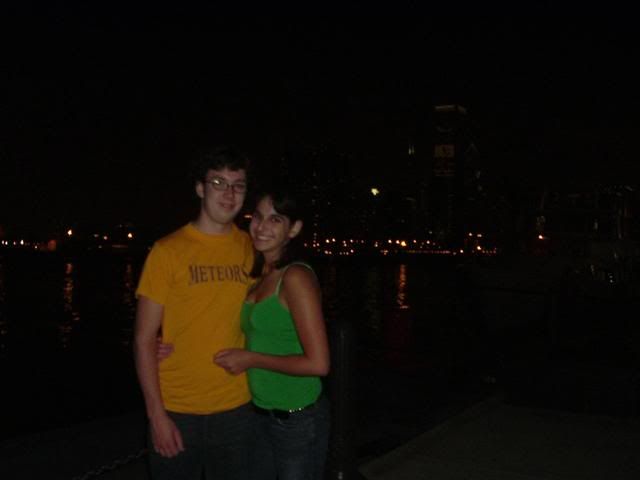 on navy pier!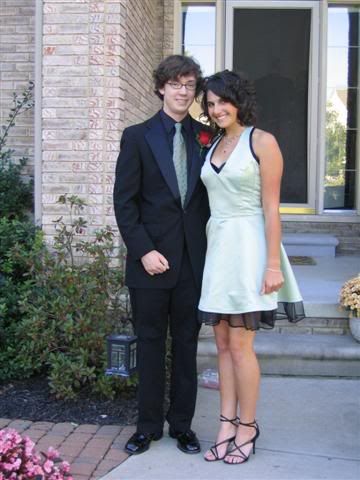 us at homecoming this year.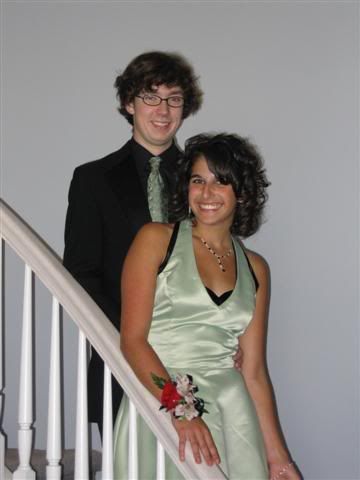 us on my staircase.

alright, sorry for the picture overload! enjoy!!!