Application

The Basics
Name: Lisa
Age: 15
Location: Florida
Gender: Female
Are you taken?: Yes
Post a picture: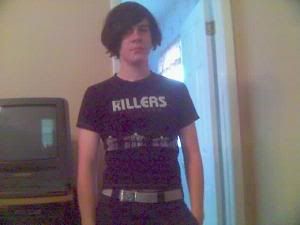 Your best quality is: my lips and my hair
Your worst quality is: my eyes
[1-10, what would you rate yourself?]: a 5 I guess.

Favorites
Favorite Band?: Something Corporate
5+ Other Bands You Like:
-Jacks Mannequin
-Bayside
-The Junior Varsity
-Dashboard Confessional
-Rilo Kiley
-The Postal Service
-Sugarcult
-The Killers
-Plain White T's
Movies 5+ :
-Final Destination 1 & 2
-Wicker Park
-Brokedown palace
-Closer
-Dead End
-Mean Creek
-Mallrats
-Clerks
-Cabin Fever
-Swing Kids
Shows:
-The OC
Stores You Shop In Thrift stores...anywhere really
Food: Chicken Fingers, French Fries, Salad, Popcorn
Ice Cream Flavor: Vanilla
Book/Author: Sarah Dessen
Colour: Red
Animal: Tiger
Favorite Instrument: Guitar

Getting to know you
Hobbies: Going to the mall, writing, taking pictures, watching movies.
Things You Love: I love taking pictures, there pure beauty. I go to the mall even when having no money, yes I am a mallrat. Movies seem exciting know matter what kind, I see a new one every day. I am oppsessed with SPIDERMAN, and I dont think its bad to be a kid every now and then, I like having fun and I dont care who sees it. I like writing short storys, and entering writing contests. I am amsolutly obssessed with SOCKS.
Things You Hate: I hate aliens. I hate feet. I hate when people judge before knowing someone. I hate when people want you a certain way or else they dont like you. I dont like people who say there punk.
One random/weird thing about you: I have watched a new movie every day. And I can write a short story in under 10 minutes.
Make Us Laugh, tell us a joke or funny story or even post a funny picture of something: I was at the mall with all my friends, and one of my friends is hilarious. She was in the shower things and was pretending to wash herself and stuff, and said some pretty awesome stuff. One of the girls that was with us ran to the bathroom and threw up from laughing so hard.
Do you think you are different? Why?: I think im some what different, because I dont follow the crowd, I am my own person, I love not matching and wearing bizzar things.
Music you hate to admit you listen to: I listen to Ashlee Simpson, and Kelly Clarkson
If you could change one thing about yourself what would it be? Why?: My eyes, because there brown and dark, theres nothing really pretty about them.

If you are accepted you are expected to: be active
-post often of course
-vote often yes
-promote the community I will try
-take part in the themes I love doing that.
...agree?: to what? but yeah okay

Promote us to at least 1 journal (not your own) and 2 communities :
_i_am_an_oddity
000000000000008
00000000000000b

Where did you hear or find out about this community: In a promo

Picture Section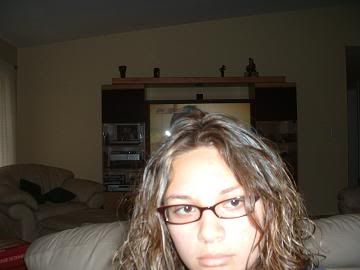 I like paint pro.

100x100 picture of yourself to put in the user info if you get accepted! Not 200x200 or 100x150 just 100x100.
~ Post 3 + pictures that shows us your everyday self and don't forget to include a 100x100 picture of yourself to put in the user info if you get accepted!