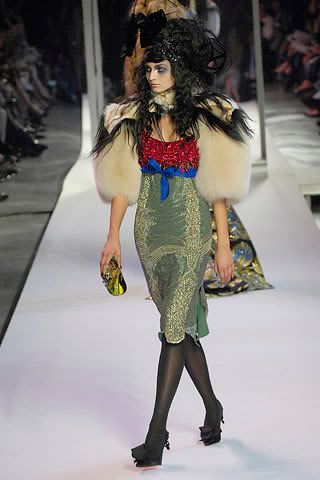 I'm not sure what I think of these yet. I think the hair is a little too Amy Winehouse-esque haha.
I really hate the big furry arms - not just this collection, there seems to be way too much furry stuff being used for this fall and I think it looks bulky and ugly.

But I like parts of this collection...the shoes, the hats, the pale pink dress, the navy blue dress etc.