Hey everyone! I joined this community back in January but I've done nothing but lurk until now :] I have been on Weight Watchers since January 1st and I have lost 47.3 pounds so far! I have a YouTube Channel that I update every two weeks to see my progress, but yesterday after I was done filming, I decided to take some pictures to compare side by side. I was so blown away that I just had to share my "Whoo Hoo!" Moment =D I took all of my photos in this tankini that I bought a year ago. If you go watch my first video you can see how crazy tight everything was! I can't believe it's only been 4 and a half months and I look this different!

Click on any of the pictures to see them full size :)






I have comparison pictures with my bathing suit as it would normally be worn, and then with it pulled up so you can see my stomach. I wanted to post both because in my before pictures, I pulled it down as FAR as I could and it still looked like that! That bathing suit didn't fit me at all!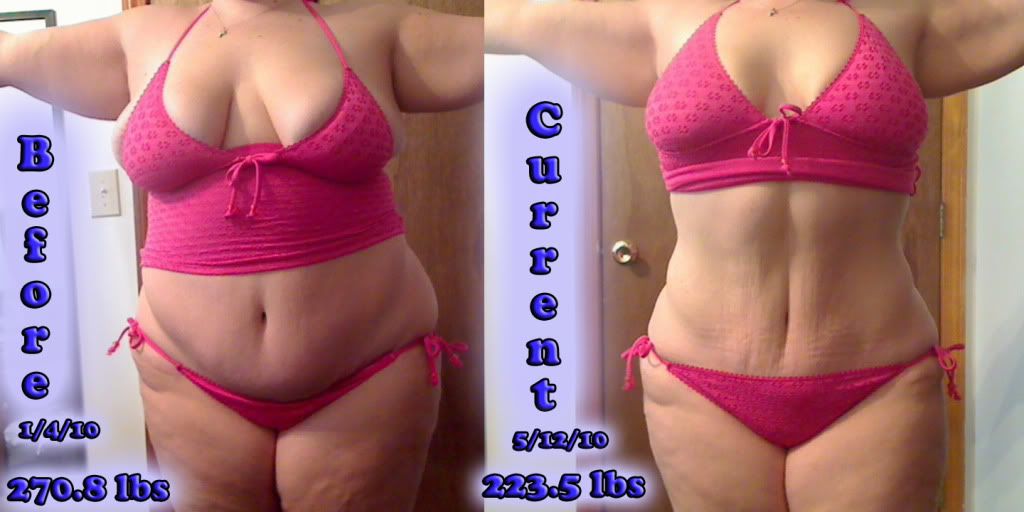 My whole body was oozing out of that bathing suit when I started!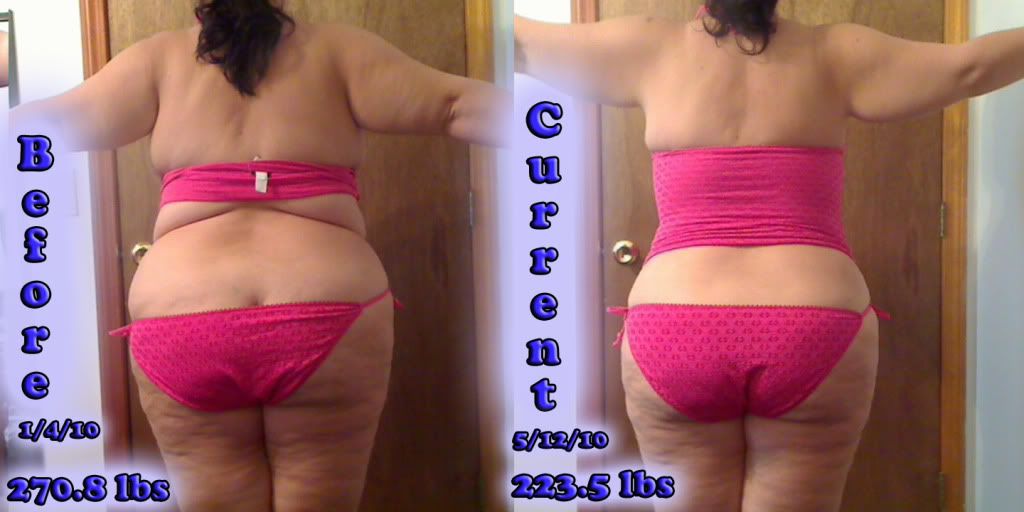 My back rolls are almost completely gone!!!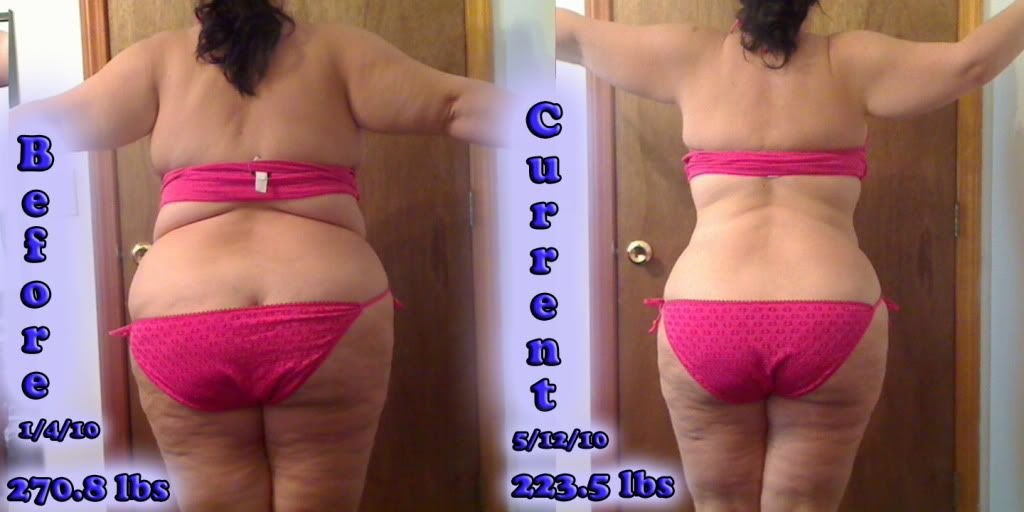 My whole shape changed!




My bathing suit was tucked into my back roll lol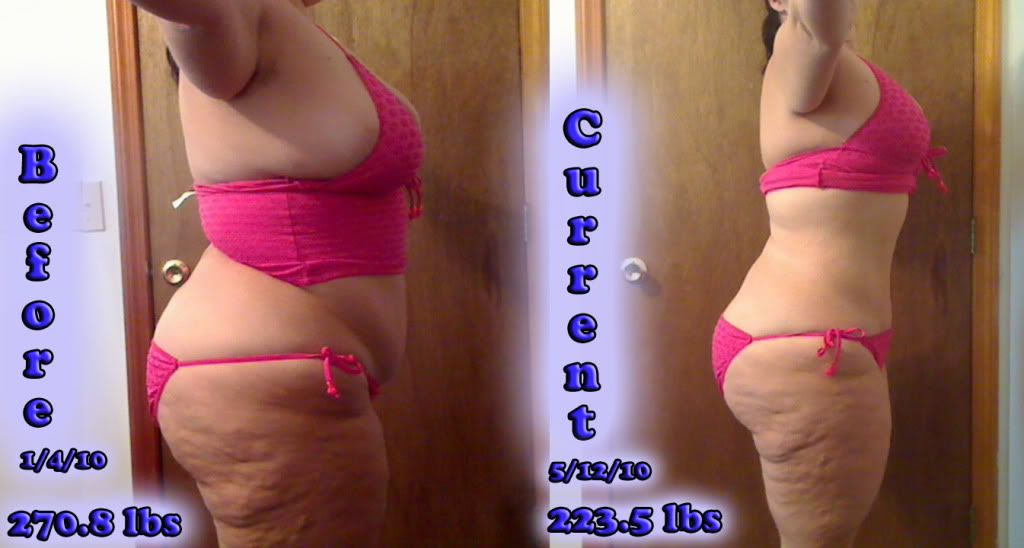 I was literally spilling out of that suit!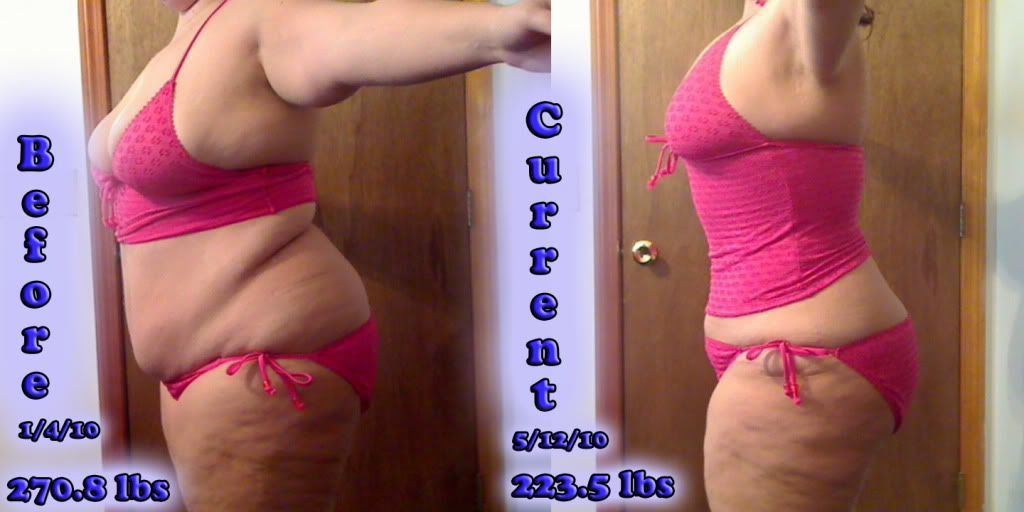 I guess none of this loss truly set in until I saw the pictures side by side!

Like I said, I have a YouTube Channel at http://www.youtube.com/projectpretty ! Feel free to check out my videos and subscribe! If any of you are on YouTube and do the same kind of thing, add me so I can add you back! The videos I have found on there are super inspirational and the people I have met on YouTube have really been incredible :)

I hope everyone is having a great week! Keep up the awesome work everyone!!! Stay healthy!
xo
-Pretty T