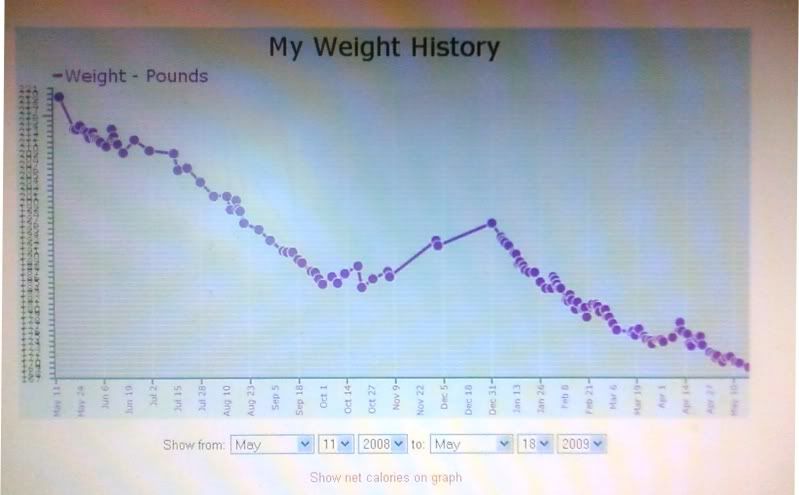 when i saw this today on my dailyplate (www.livestrong.com), i had to share it.

i've lost 51 pounds in 52 weeks...not too shabby. i'm trying to not be discouraged that at such a rate it will be another year before i am at goal weight, nor to be depressed about the turn for the worse that i took around thanksgiving/christmas. we learn from our mistakes, right?

i am getting really good at making mine a life i can live with - exercise that i have grown to love, indulging in foods that i crave when i really want to, eating well all of the rest of the time, and still chugging along towards that magic number of 120.