I had no idea this place existed! How marvelous! :D Now onward...

1. NAME: Sara.
2. AGE: 20.
3. FAVORITE CLASSIC ACTOR(S)(MALES ONLY!): Jimmy Stewart; Danny Kaye; Jack Lemmon; Bob Hope; Jack Haley.
4. 5 FAVORITE FILMS: Oliver!; Head; Bridge To Terabithia; The Wizard of Oz; Gone With The Wind.
5. 5 FAVORITE BOOKS: Oliver Twist; Alice's Adventures in Wonderland; The Best Christmas Pageant Ever; A Liar's Autobiography; Bunny Bunny.
6. INTERESTS OUTSIDE OF CLASSIC MOVIES: Writing; Reading; Singing; Dancing; Being silly.
7. 3 FAVORITE CURRENT ACTRESSES: Zooey Deschanel; Helen Mirren; Meryl Streep.
8. FAVORITE QUOTE: "I base most of my fashion on what doesn't itch." ~ Gilda Radner
9. A FEW ADJECTIVES TO DESCRIBE YOURSELF: Funny; bubbly; cartoony; loyal; friendly; cheerful.
10. FAVORITE SONGS: "Get Happy"; "I'll Love You Forever"; "Psycho Killer"; "Some Fantastic"; "Come Back From San Francisco".
11. FAVORITE BANDS and/or SINGERS: The Monkees; The Beatles; The Who; Frank Sinatra; Fanny Brice; Peggy Lee; Judy Garland.
12. ANYTHING MORE YOU THINK WE WOULD LOVE TO KNOW ABOUT YOU!: Ummmm...I can hyper-extend my arms and legs to obtuse angles? And I can do weird voices/faces! And my favorite color's green! ...Sorry, I got a little carried away...
13. LINK US TO TWO PLACES WHERE YOU PROMOTED THIS COMMUNITY: I haven't yet, but I will! :D
14. PLEASE POST AT LEAST 3 PICTURES OF YOURSELF......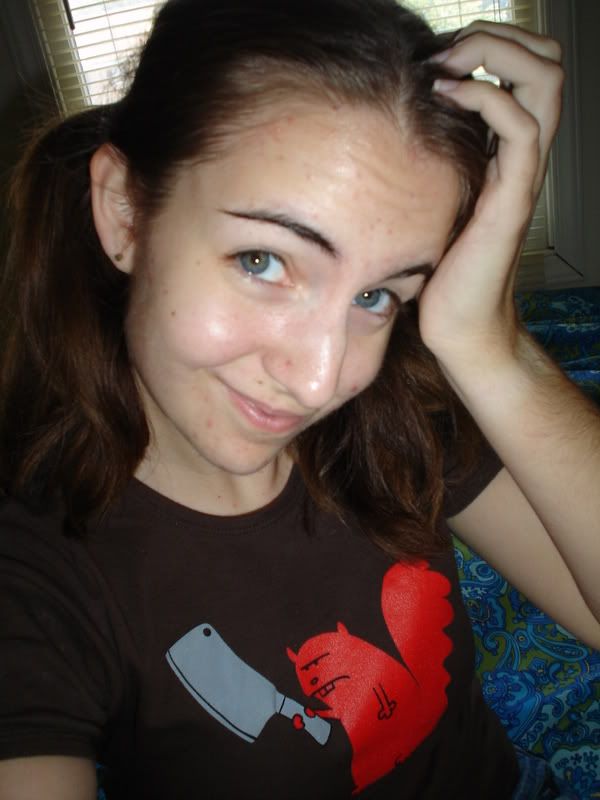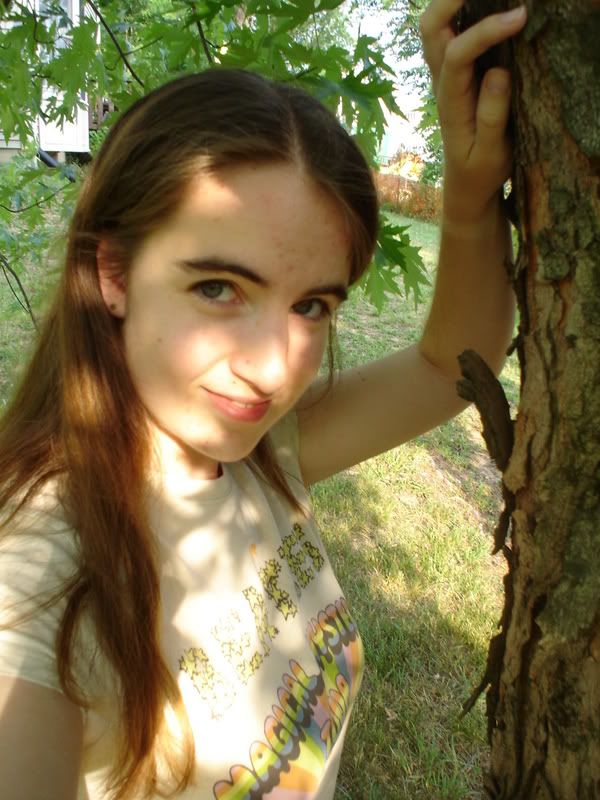 Be kind!