Hi all
Went to see the mighty Terrorvision last night in Burnley, who were fab as always. Can't wait to see them in Leeds next week.
Anyways, they are doing a 15th anniversary tour for How To Make Friends next year - tickets go on sale on the 27th. Picked up the following flyer (sorry for the quality, my scanner is dire!):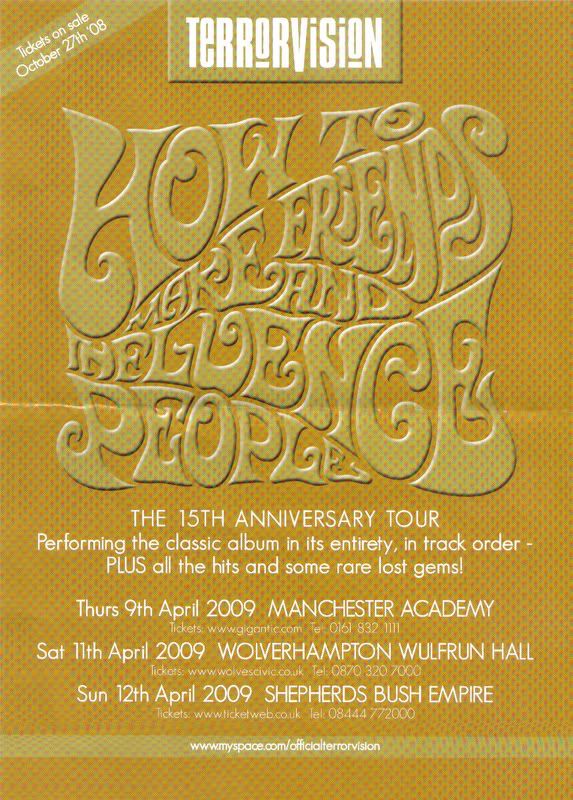 Am tempted with Manchester - go away the following day and fly from Manchester airport so is kinda doable.
Faye x