1. Name. Meg, or Crotch
2. Age. 17
3. Sex. Female
4. Location. A little kind of lame town in Pa.
5. Top 10 Bands/Artists Killswitch Engage; Rammstein; Garbage; Kiros; Mourning Maxwell; Alkaline Trio; Beautiful Mistake; Armour for Sleep; MotionCity Soundtrack; My Dying Bride;
6. 2 special talents Um...I can pop my shoulders out at will. And, I can roll my tongue. I guess that's not too special.
7. If you could bring back anyone from the dead, who would it be and why? Hm...Al Capone. I freaking love the mafia...and he was a great leader. Too bad for syphilis.
8. Give everyone a reason NOT to hate you. I'm cute...eh, not really. I'm pretty outspoken. And I love going to shows.
9. Do you feel pretty? Right now. No. Yesterday, absolutely.
10. Better yet, do you feel lucky? I didn't die today...so yeah. I feel pretty lucky.

Now for the picture show: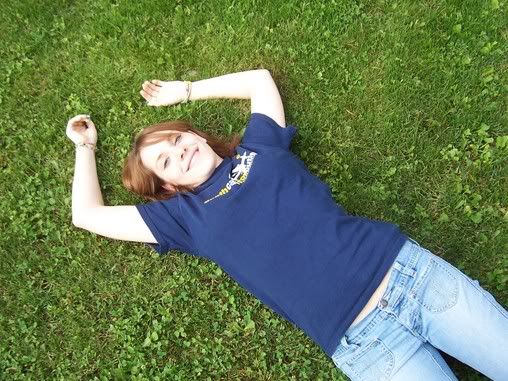 This summer.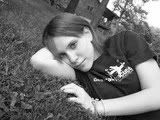 Same day.


Mc Donalds. Yum.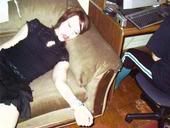 I really am that pale.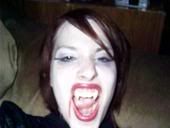 And that's me on halloween. Sorry not too many great ones.