dani extended an invite to me =)



Name: Danielle
Age: 15
Location: westlake village. ew.
Three words to describe yourself: tall, athletic, outgoing
Top 10 Bands: the used, story of the year, greenday, flogging molly, nfg, rhcp, sublime, sugarcult, the postal service, and uhhh kanye west (but hes not a band)
Top 10 Movies: the italian job, thirteen, scary movie 2, without a paddle, the notebook, s.w.a.t., grind(only cuz adam brody is in it), slackers, super troopers, and 2fast2furious =)
Your rolemodel and why: kinda lame, but sandra day o'connor. i wanna be just like her when im older.
What do you believe in: destiny
What dont you believe in: wishing
Favorite Artist: the used
Favorite Article of Clothing you own: brown billabong zip up hoodie
At Least three pictures: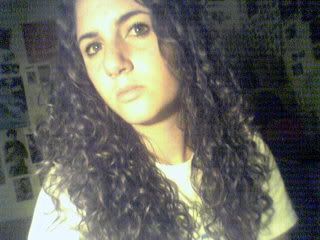 accept me pleeeease?