BASICZ.


&NAME: Sydney
&AGE: 18
&LOCATION: Pittsburgh
&BF/GF?! POST PIX PLZ. Andrew Scott<3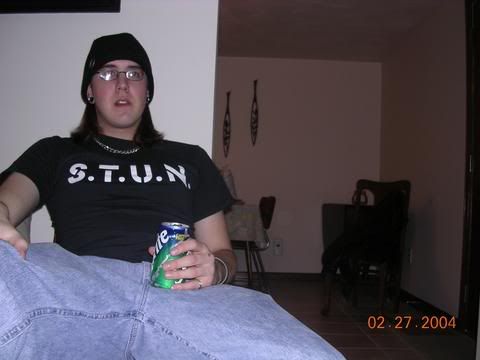 (old)
i dont really have any recent pictures of him, but this is from last february. he has short hair now. and its black and he has his lip pierced. and his nipples: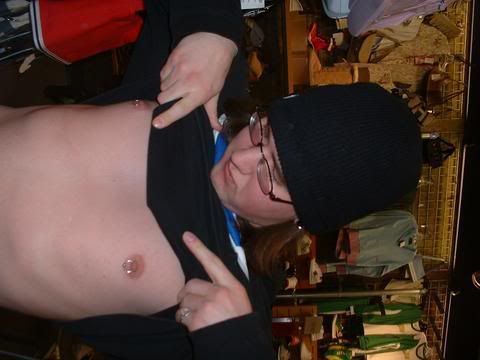 (also old) you get the idea.


FAVORITEZ.


&5 FAVORITE BANDS. Dillenger Escape Plan, Converge, Tiger Army, Every Time I die, Distillers... etc
&5 FAVORITE MOVIES. Gia, Secondhand Lions, the Notebook, Mean Girls, Anchorman..
&5 DISLIKES. Drama, people who are scared to speak their mind, people who dont stand up for themselves, bigots, assholes.
&5 LIKES. Tattoos, piercings, close mindedness, boys in girl pants, music.


RANDOMZ.


&GOOGLE YOUR NAME/POST YOUR FAVORITE ONE YOU FIND:

&COMPOSE A POEM TO THE MODZ.
(a-hem, a-hem)
we walked out under the cold naked trees beneath the dark sky
holding hands
the wind whispered
and the light rain licked at our smiling faces
our hearts beat in unison
to the sound of the pounding ocean below
nothing could harm us
as we slowly made our way down to the shore
where it would all end ; together
&WHO BE DA HOTTEST MOD IN HURRRb> um.. all of you. i love the beautiful people of the world, and let me say that you ladies are it.<3


CLOSINGZ.


&4+ PIX.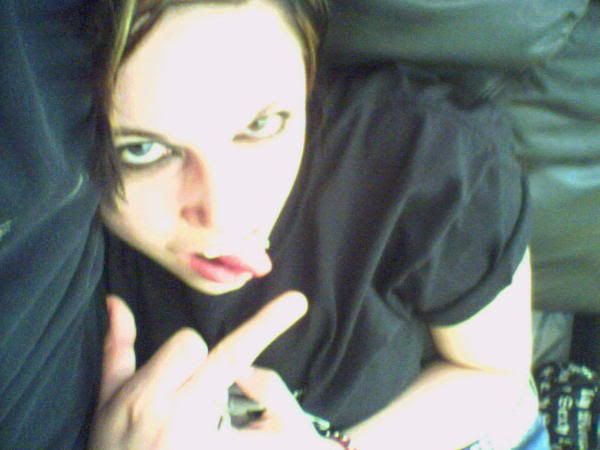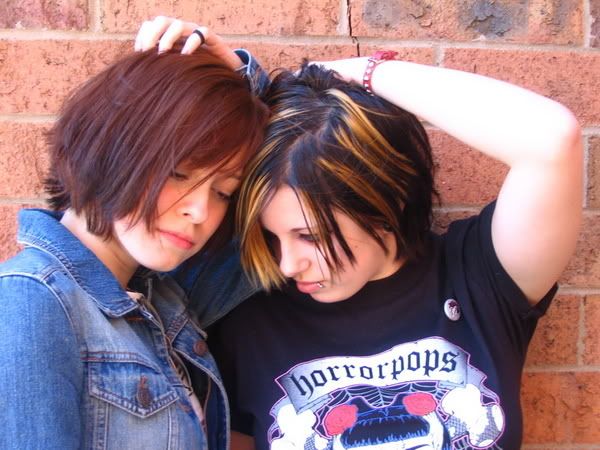 (reyna and me being scene at school)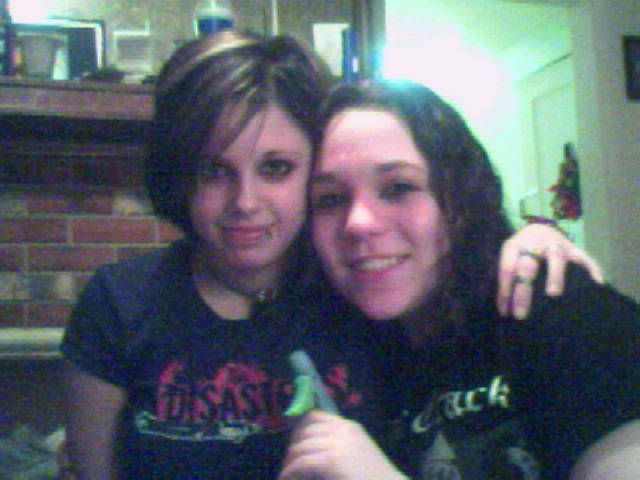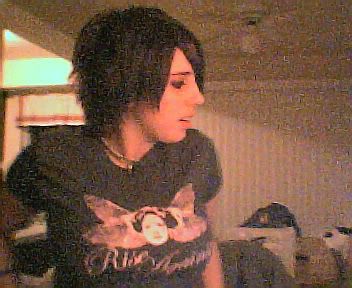 &152X202 PIC FO' MEMBERZ PAGE.

&LAST WORDZ?! "spit on yourself, you're so beautiful"
promote in 4 places provide links
http://www.livejournal.com/users/angels_decay/47549.html?view=128189#t128189
http://www.livejournal.com/users/deafeninglies/20629.html?view=58261#t58261
http://www.livejournal.com/users/deathcultmember/28064.html?view=27808#t27808
http://www.livejournal.com/users/xbed_of_rosesx/67855.html?view=251407#t251407


HAHA K PREPARE TO BE BITCHED AT.