first off, i have to thank you all, WE HAVE 1005 WATCHERS!
now. the first piece i made in AGES. it's based on my layout, but i'll probably base my layout on it now. it's also very happy, and if you didn't know better you'd think edward/bella wasn't a vampire story, and jacob doesn't even exist.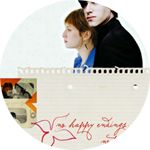 1280x1024 | 1024x768 | 800x600
edward: gaspard ulliel
bella: maria valverde
textures:
killmotion
,
apletooth
, me
font: sudestada
quote: "There are no happy endings, because nothing ends." - The Last Unicorn
anyways, i hope everyone likes :D.
i have a very special person to thank for helping me make this.
no_delusion
THANK SO MUCH!