Application

Name: Emily
Age: 16
Location: New-Port-Nowhere-Special, Florida
Instruments played/How long: Piano (11 years), and French horn (4 years). Oh! I have a clarinet that I play around with every now and then, but I don't really count that since I don't know what the crap I'm playing on it heh.
Hobbies: Piano, band, volunteering, sewing, reading, taking care of stray cats, and eating pudding. I'm a pudding maniac, I think I could eat a whole pack in a day...but my mom doesn't ever leave me alone with a whole pack.
Favorites Bands/singers: All my favorite bands/singers start with a B, and B is my favorite letter, I guess. I like Ben Folds +/- Five, Bright Eyes, The Beatles and Brand New. But I also love The Strokes and I'm a sucker for the Star Wars and Harry Potter soundtracks. So I guess that would be classified as John Williams.
Movies: Napoleon Dynamite, A Christmas Story, and the older Star Wars movies.
Books: Harry Potter, Angus, Thongs and Full Frontal Snogging, On the Bright Side I Am Now the Girlfriend of a Sex God, and Angels & Demons.
TV Shows: I don't really watch T.V....so I don't know what to put.

Thoughts On...

Abortion: I'm for it, but only if the girl became pregnant from rape or incest. Other than that, they should take responsibility and simply not have sex.
Gay Marriage: Supported all the way. Some of my friends are gay and I would hate it for me to have more rights and privileges over them, just because of their sexual preference. I can maybe understand not letting them adopt children if the kid would be made fun of at school (because mommy #1 will pick me up and then mommy #2 will cook dinner!) because it's easy to get made fun of ...but for everything else I think they deserve the right to be happy and get married.
Ashlee Simpson: I don't listen to her, so I can't really give an honest opinion about what I think about her.
Lindsay Lohan: One of my guilty pleasures is chick flicks, and if it wasn't for Hilary Duff and Lindsay Lohan, I'd have nothing to make my boyfriend watch with me hehe. I don't think they're really good for anything besides torturing him though.
Each of the mods [be honest]: They all seem like nice people who I can relate to and the people I go to school with!
Promote in at least two places, at least one should be a community. Provide links: www.livejournal.com/users/heck_yeah_ and www.livejournal.com/community/pianists
At least three clear pictures of yourself: I don't have any pictures of just me, and my brother took his camera with him on vacation...so here's what I got: My friend Stephanie and I on an airplane. We were so tired. I'm the one on the left!
Our first cold weather experience, since the coldest weather that we get here is around 60 degrees :P
Before a retro/70s/80s/dance. I was not happy that night.
Before Prom
Devin and me. He plays tuba.
One of my kitties...her name is Billy.
My dog Pongo.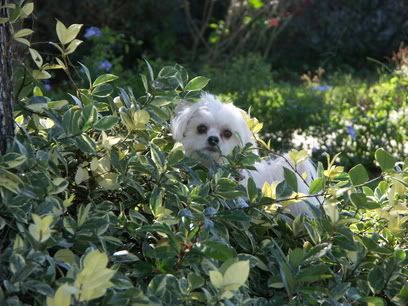 I'm sorry none of them are band-related. Well, all my friends shown are in band! But yeah, my brother has my camera with the memory card in it.