Application
Name: Melanie
Age: 18 (19 in 2 weeks)
Location: Huntington, WV
Instruments played/How long: Saxophone (All of them, but I play Tenor the most)- 8 years, Flute- 1 year (I use it mostly as a double for jazz band), Trumpet- 1 year (still working on it, but it's really been hard for me to pick up... my mouth doesn't like brass instruments), and Piano-1 year
Hobbies: Playing for myself in a place no one else can hear me, clubbing, internet, just watching movies and chilling with my boyfriend and/or friends

Favorites
Bands/singers: The Goo Goo Dolls, Green Day, The Killers, Bowling for Soup, Avril, Eve 6, Evanesance
Movies: Momento, Pulp Fiction, Fight Club, Texas Chainsaw Massacre, The American Pie movies, Moulin Rouge, Phantom of the Opera, A Beautiful Mind
Books: Catch-22, A Portrait of the Artist as a Young Man, Music is My Mistress
TV Shows: The Simpsons, Family Guy, and I can't help but still love Boy Meets World

Thoughts On...
Abortion: I think it needs to be strict, but should be allowed in certain circumstances (rape especially). However, I know many people who were pressured into having one by their parents or boyfriend (who got them pregnant) and it's really sad that the baby would have had a loving mother. Personally, I don't think I could ever get an abortion, even if I was raped. It just wouldn't be an option to me.
Gay Marriage: Let's just say I voted AGAINST Ohio's amendment that banned it.
Ashlee Simpson: I don't even want to waste my time finding out anything about her... I have better things to do. She probably pulled that crap on SNL to get attention.
Lindsay Lohan: She can't really act. She seems like the same character in every movie. An actress that just plays herself is not really an ACTRESS.
Each of the mods [be honest]: The only mod I have seen or heard anything about really is Brittany and I think she's beautiful. That's about all I really know about her. Oh, and she has pretty good taste in music. :)

Promote in atleast two places, atleast one should be a community. Provide links:
These should get some more members :-D:
http://www.livejournal.com/community/thebandnerds/1158261.html
http://www.livejournal.com/community/bandos/60326.html

Atleast three clear pictures of yourself: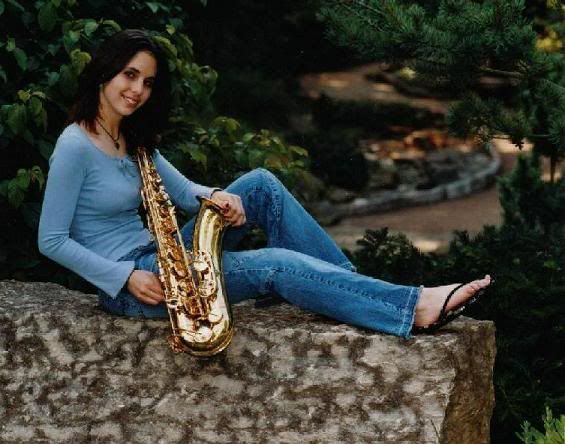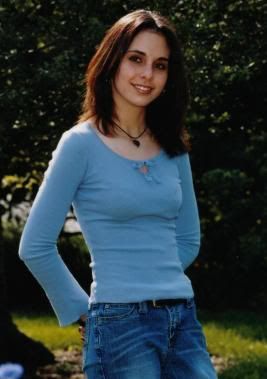 Some senior pics


Being silly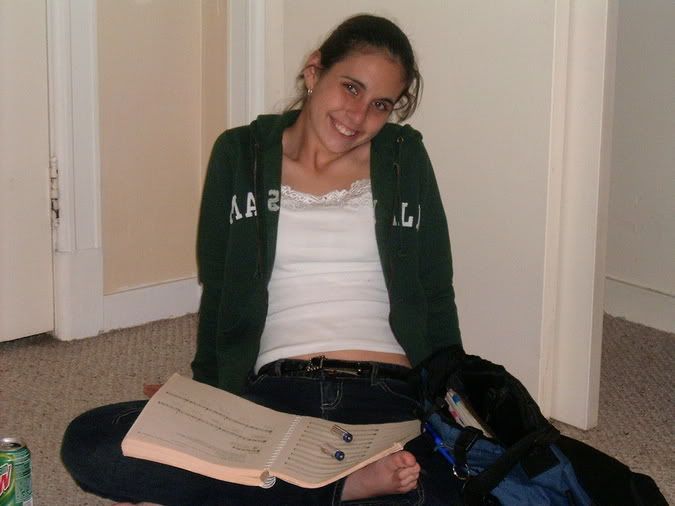 Oh the love of music theory homework. I swear, my hair is not usually that messy.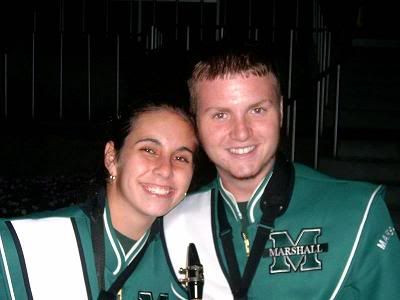 Sporting the marching band uniform with my friend Blake