So, I haven't really posted here in...well...a while. Mainly due to chaotic scheduling what with marching band season and then swim season. I finally have some band pictures. So...yeah...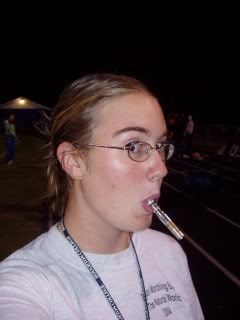 Keeping the mouthpiece warm in November. And excuse the hair. The other section leader and I dressed up as each other for a wacky Wednesday thing in band. He wears a lot of gel in his hair and...well...you get the point...my hair was gross.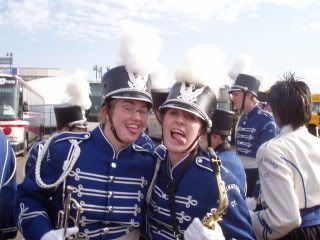 Crazy kids in crazy uniforms.



Yeah, Trumpets.

So...I thought I had more of me with my instrument...apparently I don't and I shall therefore have to change that soon. Anyways. Tata for now.