2 Textures Sets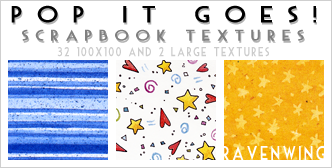 Download Here
(links to deviantArt)
This one is full of bright colors, lines, dots, and geometric shapes.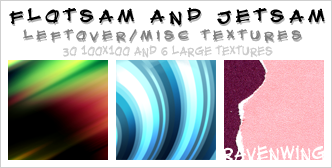 Download Here
(links to deviantArt)
This is a mix of everything, little leftovers from expirementing or stuff that didn't fit in with another pack. There are some scrapbook textures, scratch, vector art, and some light textures.

Textures

Comment

Credit (is nice)

Do not steal!