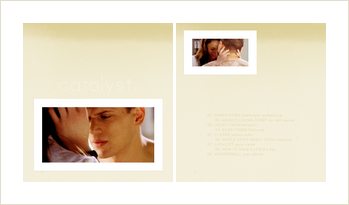 I made a Michael and Sara fanmix that you can see
here
at my journal.
I created a Michael/Sara fanmix to follow up my general Prison Break mix:
The Hardest Things
. I love this beautiful, but doomed relationship and put together a group of songs that I think demonstrate that. I hope you'll check it out!
I've slaved over this mix ever since school ended, but I think it's finally ready for public consumption! Here's my attempt to wrap up Prison Break into a nice, musical bundle:
*I hope this is allowed - I didn't see anything in the rules against it - but please delete if necessary.