Basics
Name : Melissa Sue Junkins!!!!! Or Missy--it was my baby nephew Robbie's first word.
Age : 14 going on 30! hehehehe. Schoolbus. I LOVE NUMBERS
Location : Eddington/Holden Maine.
Girlfriend/Boyfriend? : Single but I'm on the prowl <333
Where did u find us/who promoted you? : My sis Samantha was browsing on lj one nite when she was trashed and found it.

Favorites
List three of your favorite bands : A-Kon, Spice Gurlz (old school), and backstreet boyz. I'm so happy the backstreet boyz made their awesome return!!!!!
List three of your favorite movies : Gigli (it was good!), 13 going on 30, and Prince Diaries
List three of your favorite stores : Walmart, Sears, and K-Mart. I love the marts :) I know it's not anything to extravegant but I don't have much $ to spend. I LOVE THE MART FAMILY. Schoolbus.

Opinions/Other
What do you think of the MODS? : I'd put my fingers up their vaginas if had the chance! Hehehe jk girls, jk. They are cuties.
Describe Yourself in 3 words : Melissa Sue Junkins.
What is your best quality and what makes you 13eauty_ful? : mmmm hair and smile. I'm also beautiful because baby nephew robbie makes me that way!
Promote. Show us the link (We do check!) : www.neopets.com (I promoted on a message board)

Pictures
At least 3 pics of yourself or you and friends :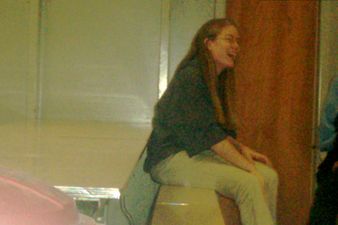 My friend Joe took this one of me!



Close up of me aww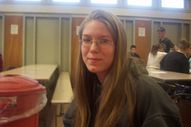 YAY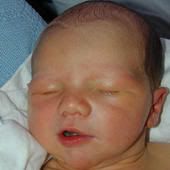 My babi nephew Robbie!!! Aw he's a cutie. He makes my vagi-gi WET!



My sis Samantha. Trashed as usual but she's my role model!

Also please inclue a 100x100 picture for the members page :

PLEASE ACEPT ME.

LOVE ALWAYS,


MELISSA S. JUNKINS <33333