1. Name: Erin
2. Age: 17
3. Location: Massachusetts


...top 10...

4. Bands: Bright Eyes, My Chemical Romance, Jack Off Jill, Senses Fail, Ani Difranco, Boys Night Out, Cursive, Vanessa Carlton, Eminem, The Dresden Dolls
5. Books: (Titles Only?) My Sister's Keeper, You Don't Know Me, A Child Called "It", The Bell Jar, Napalm and Silly Putty, Old Magic, Breaking Point, Lord of the Flies, You Remind Me Of You, Cut.
6. Likes: Reading, Coaching (for crew), Text Messaging, Going out with friends, talking in gibberish, singing (out of key), Dancing, Meeting new people, going to shows, arguing with people.
7. Pet Peeves: feet, wet socks, people who judge you by your clothing, the term "poser", getting woken up early, people who don't listen, annoying drunk people, people who type LyKE dISh y0, quiet people, liars.
8. songs:Straylight Run- It's for the Best, Bright Eyes- Lover I don't have to love, The Dresden Dolls- Girl anachronism, Dresden Dolls- Perfect Fit, Vanessa Calrton- Annie, Eve6- Heres to the night, The killers- Mr. Brightside, The weakerthans- Aside, Senses Fail- Irony of Dying on your Birthday, Can't Face The Falling- Searching for Orange
9. movies: Nightmare Before Christmas, White Oleander, Napoleon Dynamite, The Virgin Suicides, It's a Wonderful Life, Secrets of the YaYa Sisterhood, Matchstick Men, Runaway Jury, Animal House, How to lose a guy in 10 days.
10.tv shows: Family guy, gilmore girls, boy meets world, friends, south park, Dawson's Creek, Full House... I don't have any more :-\
11. foods: Potatoes(!!), garlic chicken, pizza with bacon and saugage, macaroni and cheese, spinach dip w/ tostitos, potato skins,
12. Disliked Bands: Jessica Simpson, Ashley Simpson, Good Charlotte, Beyonce, Underoath, Slipknot, new blink-182 (I like thier old stuff but not the new stuff..), new Green Day, Riddlin Kids, TATU

...opinions...

12. homosexuality: To each thier own, I think it's sad that out of everything we raise a fuss over in America, it's that people of the same sex have the "audacity" to like each other. I think we need to focus on more important things than that.
13. premarital sex: Again, to each thier own. I personally am waiting until I am at least out of college before I complicate my life with sex, but whenever you feel ready, I say go for it.
14. Bush: I don't like the choices he has made, I think they were way to harsh and unnessicary. His use of grammer worries me because he is the leader of our country and he can't build a sentence properly.
15. What would you do if you&the mods were taken captive by dirty scalawags?: Psssh, the killing will begin!


...word association...

16. pirate: Eyepatch
17. johnny depp: Cool with eyeliner on
18. bandana: A fashion statement
19. skull and crossbones: the hardcore 40 year old bikers you see...
20. gold: Silver is better.


...random...

21. why do you belong in this community?: Because I am amazingtastic? And because hey, we all have a little pirate in us.
22. where did you hear about us?: The Co-Mod, Mr. Roland (ron_jon_09) :-P

...pics...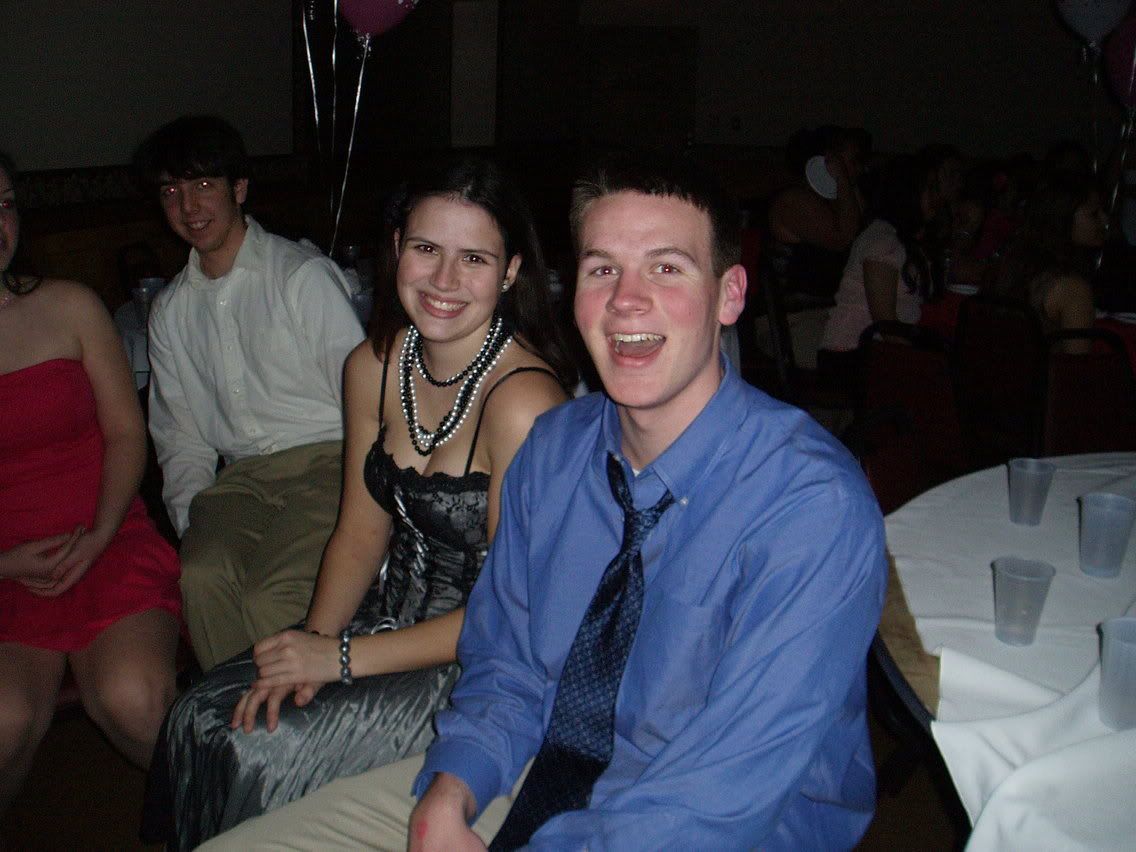 I am the chick. lol.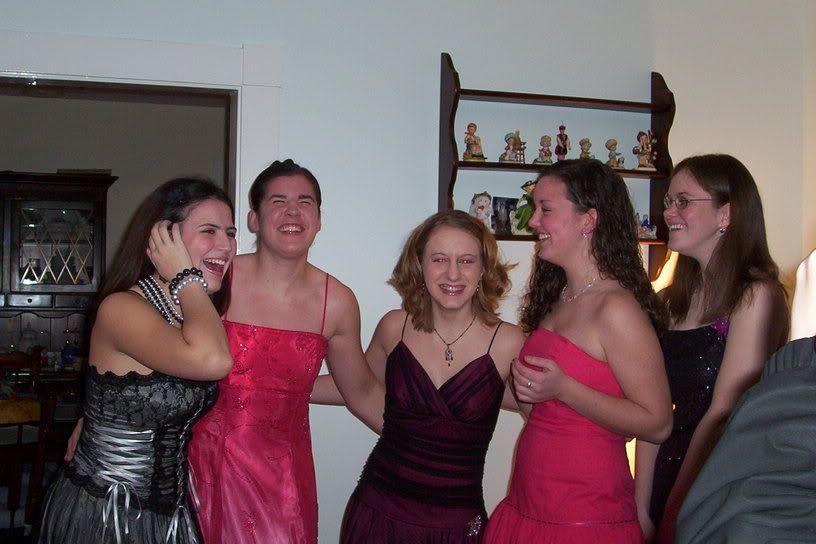 I am in the grey dress on the left..



"I am Smiling take the picture!!"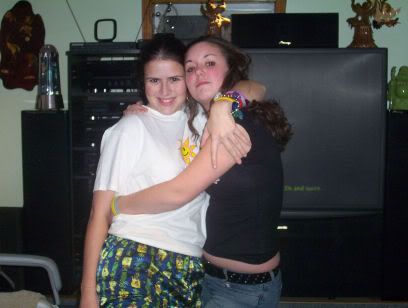 Yeah, on the left.. with spongebob boxers on <3


Promotions:
* http://www.livejournal.com/users/grumpybear354/165413.html
* http://www.livejournal.com/community/senior_year/561260.html