1) Post a picture of you and your significant other
c'est moi:



and Matty: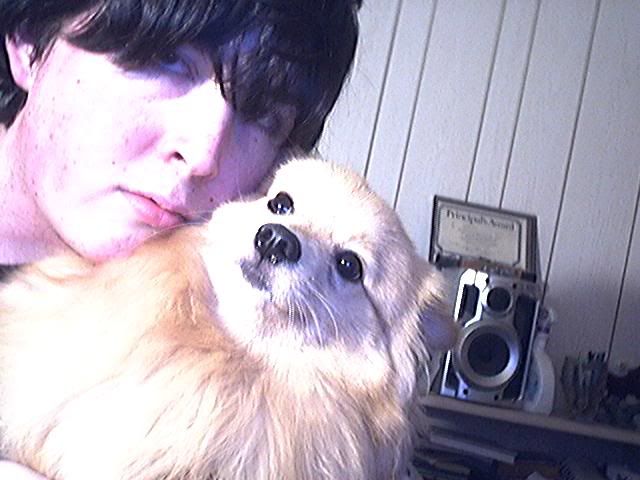 2) If you haven't met yet, do you have any plans to meet? What are they? Where would you take him or her on a first date and what would you do?
If we can pull it off with money and everything, Matt plans on coming up here for my senior prom. We've been planning it since last summer. Oddly enough, I asked him if he'd want to come when he and I weren't dating. Over the summer he dated my ex friend for about a month but he and I basically still acted like a couple. One day I just kind of asked him if he'd be interested in coming, whether it be as friends or more. He said yes, of course. We've planned so much for that night.. We want him to come up around a week or two beforehand, so we can "get to know each other" offline. If things go well... well, you can probably imagine the things that may happen between a couple on prom night if the couple's sharing a hotel room. It'd be sweet and romantic, not trashy. If either of us is uncomfortable we know we won't do it. I really hope it works out though, how amazing would it be to have him come up here for my prom? It'd be a crazy time with graduation and all sorts of priorities, but I'd like to be able to spend a lot of time with him. The whole dinner and a movie scenario would be so sweet. He and I also have similar taste in movies, so just cuddling up together on a bed watching a DVD would be incredible. Gahh! I cannot wait.

3) If you wish to, post a map (from mapquest for example) showing how far you and your significant other are.