♥Name; Adrian Cox
♥Age; 16
♥Sexual Preference; straight/....
♥Single? (If you're not, picture of you're boyfriend/girlfriend?) nope, in loooove.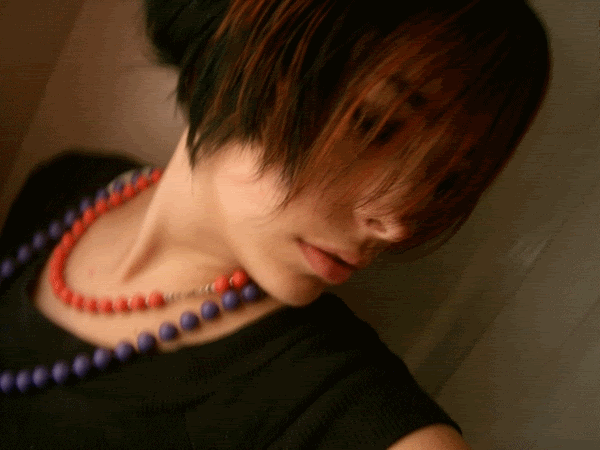 Getting Deeper
♥bands;
Bright eyes, converge, blood brothers, BTBAM, elliott smith, kind of like spitting, minor threat, sunny day real estate, the fire theft, most precious blood, cursive, antioch arrow, death cab for cutie, The locust, The Vermicious knid, Clikatat Ikatowi, the faint, the bronx, the postal service, The mars volta, Thursday, a small victory, rilo kiley, calexico, radiohead, nine inch nails, yaphet kotto, botch, the cure, saetia

♥movies;
Natural born killers, Kill Bill(1&2), sleepy hollow, dogville, fight club, clerks, mallrats, the big lebowski, office space, ferris bueller's day off, pink floyd: the wall, once upon a time in the west, citizen kane, (black and white movies rock.)- - - - - - - - - - - i want my life to be the soundrack to one of those old movies with a perfect ending. I want everything to happen like it does in the movies. I want to kiss in the rain and dance through the street and live happily ever after............ the end.

♥If you were going to be gay with one celeb, who would you choose?; conor oberst.... i just cant stop saying it..... he's....... ~dreamy~!
♥Things you do for fun; play keyboard, dance with rebekah, listen to music, fall madly in love, singing, making music, painting, photography, poetry, ect.
one of my paintings.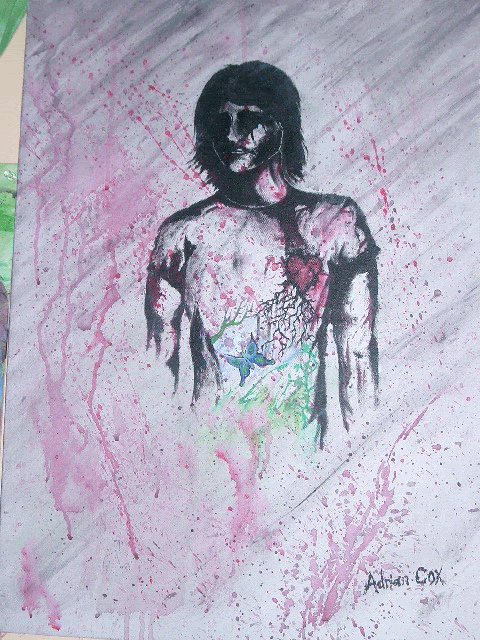 ♥The most important thing to you is; to love and to be loved. we dont know ourselves until we've experienced life with someone by our sides.
♥Can you dance?; yeah! i am in showchorus at school----- that's dancing and singing. i like to get jiggy from time to time and rave it up! oooooo-yah! ill dance circles around your grandma!
♥Input on avril?; hah... what a stupid bitch. she could be fine if she didnt put forth a false image. in fact shes not a bad musician...but i dont take her seriously. shes not really a threat to the indie scene. Dashboard is more of a threat than her.
♥Tell me what your idea of a perfect date would be; go to the carnival and ride the ferris wheel together, then go out to a huge empty feild in the middle of the woods and lay down a blanket and watch the stars for hours. drinking a strawberry smoothie should be involved. (i have been on this date. and it was woooonderful.)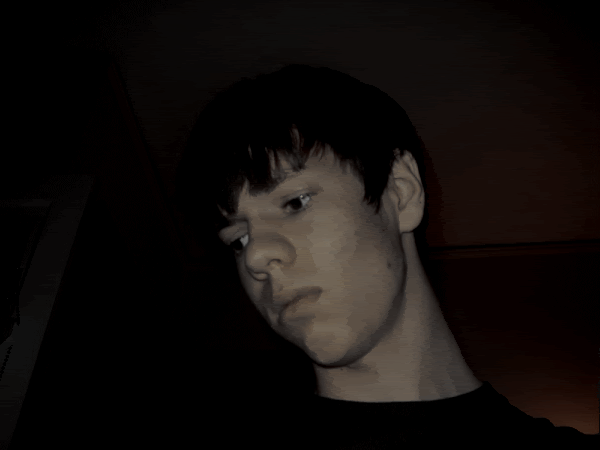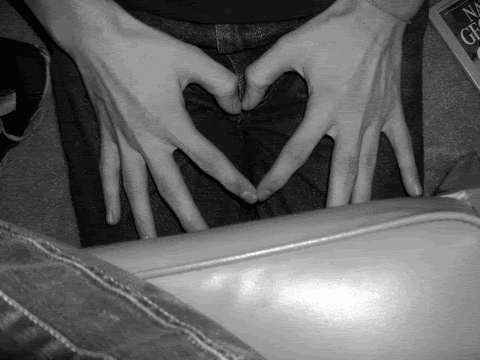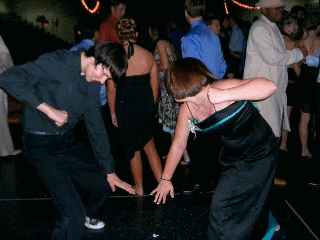 me at homecoming dance! BREAKDOWN!!!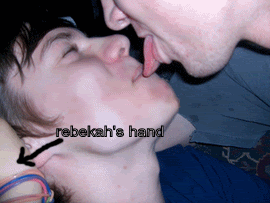 that's matt and me. he held me down.