MORE PIN FUN at lj.com/is_rubbish!!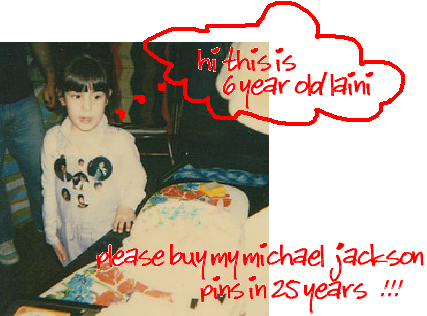 lots added, including lotsa bands... idlewild, white stripes, death cab, radiohead oh radiohead, loves of my life... dressy bessy, bikini kill, belle and sebastian, and of course, MJ version 2.pre-thriller nose! i have everything you can see on mini-me's osh kosh b'goshes up there, i just haven't gotten it all up on the site yet.

and all music/movies/books are buy one get one half price as always! now BEAT IT!