dear nayte,


we miss you alot.
you were such an amazing baby.
you were so happy.
and you were so fat!
you were the most beautiful baby i had ever seen in my life.
you were wonderful.
do you see us when we go and visit your grave?
your mommy and grandma can't afford the cement covering for your grave, so me and mommy have decided that we are going to make flower boxes to put around your grave.
me and mommy are such flower children.
silly us.
i made something for you.
we had to make a vase in art class.
and i made mine for you.
its paper mache... i have to get polyurothane [sp?] to coat it with before i bring it to you.
your birthday is coming up soon.
mommy is going to visit you all day.
i can't because of school.
but I will probably go to the waterfall after school.
we write your name with the pennies.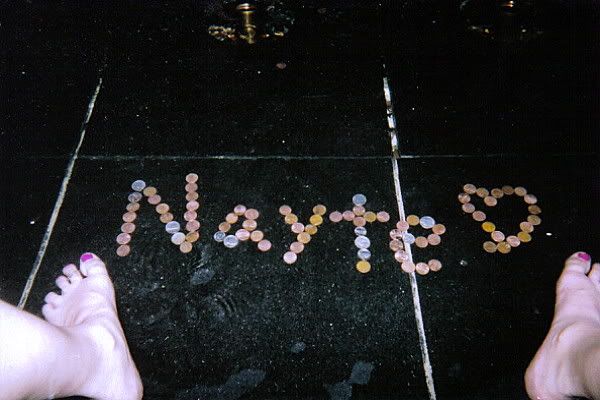 see?
that's your mommy's feet.
i couldn't wait for you to be able to walk.
and talk.
it's sad that you died so young.
but i know you are in a better place.
i guess all i want to say is we haven't forgotten about you!
We think and talk about you constantly.
we love you nayte.
♥.