Name: Trish
Age: 16
Location: Newmarket, Ontario, Canada
Sex: Female
Boyfriend/Girlfriend?(pics would rule): Nope.
Bands (10): (Warning: I like alot of DIFFERENT genres) (No Special Order) Dayglo Abortions. Aus Rotten. Misfits. Boys Night Out. Crass. Bikini Kill. Bright Eyes. Dead Kennedys. Eminem (Yes, I know, not a band. But I always have loved his music, not gonna lie.).
Movies (3): Fight Club. The Notebook. Eternal Sunshine of the Spotless Mind.
Books (5): I don't read often. But my favorite book is "Catcher in the Rye"
Tell us a band that you don't think we've heard of and should listen to: The Throwaways. Local band. They pretty much run our scene arround here.
Tell us a bit about you (about 5 sentances): I am the nicest person you'll ever meet, unless you somehow get on my badside. I work at Mcdonalds, a lousey 7$ an hour, and I love every second of it, seriously. I gave my heart away 2 years ago and haven'tbeen able to get it back...yet. I am shy at first but I really do love meeting new people and making new friends. I get alot of shit for my music taste; from crust punk to rap.
Something you feel strongly on and why : I really disagree with labels, cliques, and sterotypes. I understand they are done in habit and you cannot change society, but I try my hardest not to use them and wish people would do the same. I am not a punk though I listen to "punk" and sub-genres of "punk". I'm not a thug though I listen to some rap. I am no emo kid though I listen to some emo. I am a person. We are all PEOPLE. I do not have a group or clique. I have friends. All of my friends are different. Just because people look a certain way or listen to certain things does not give other people the right to even SUB-CONSEOUSLY (sp?) set labels for people. I believe people should get over themselves and look past a persons image and focus on the inside.
Why do you think we should accept you?: I love to make new friends. I will be as active as possible. I have been looking arround for quite some time now and I really like most of the people here. Other then that....You should accept me because you want to accpetme.
Did you steal my marker pen!??!?!: Only cause you stole it from me first.
What do you think of the mods??
_deathdisco?First, Your name is siobhan and I find that awsome seeing as one ofmy good friends is named Siobhan and I thought she was the only one! I don't know you at all, but from your userinfo I see alot of things I love....and you are beautiful.
soulxdoubt? Ahhh Your userinfo....I am in love.
Promote us in 3 communitys and your userinfo using the code at the bottom of user info and link it:
http://www.livejournal.com/community/__mardxcore/4235.html
http://www.livejournal.com/community/boys_night_out/203341.html
http://www.livejournal.com/community/mad_rad_hair/482574.html
And my info.
And because were shallow
3+ Pictures and a 100x100
Sorry for the horrible quality. Better pictures when I get my digital camera (Christmas).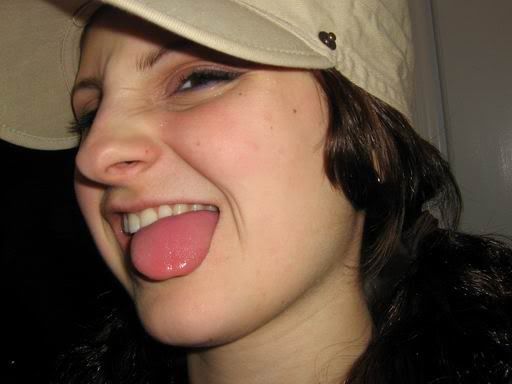 100x100