"Contact sheets from Corinne Day's first assignment with Moss in 1990. The final cover shot for The Face magazine instantly propelled the then unknown teenager into the supermodel league."
The Sunday Times.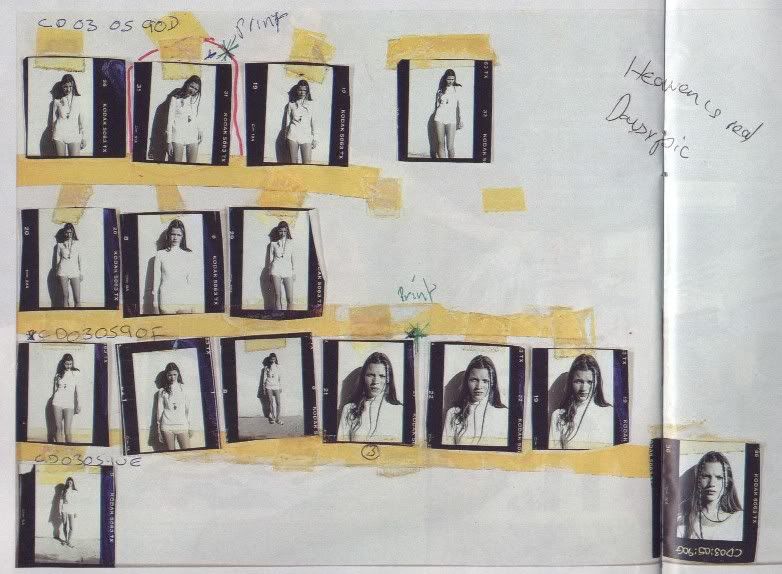 Sorry about the quality. I have a poor scanner and no Photoshop.

I think the text in the top right corner reads "Heaven is real. Daisy pic."