[17] Sweet Land.
[15] Juliet; LOST Season Three.
[13] Dollhouse Season One.
T E A S E R


(
Collapse
)
It has been ages since I posted! February!! I have made some Lost icons which I will post asap. Now that school's finished for the year I suspect there will be an increase in picspams and icons! ♥
To start my rejuvenation off I have made a picspam of the film
Sweet Land.
I watched it for the first time last night and it was so astoundingly beautiful and subtle and just incredible! There are not enough positive adjectives to describe it! So I picspammed it instead!! I definitely recommend you allll check this film out!
And without further ado;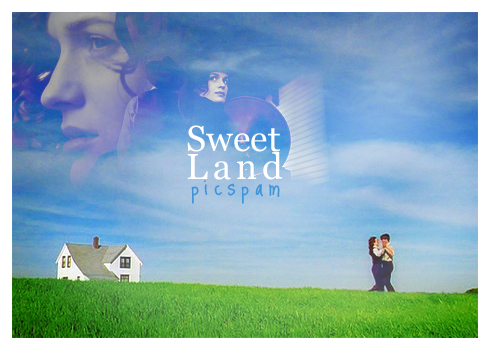 (

Collapse

)




[ ♥ ] Please feel free to join or friend this journal
[ ♥ ] Comments are love
[ ♥ ] I spent a long time capping and colouring these caps. Please do not use for your own graphics but feel free to use them in profiles and such with credit :)
[ ♥ ] Please don't hotlink